Drawing and Invention (New York, 24 Apr 15)
The Morgan Library & Museum, New York, April 24, 2015
Drawing and Invention
This symposium is devoted to the role of drawing in the creative process, considering the practice of artists in the sixteenth and seventeenth centuries.
Papers will address different aspects of invention by looking at a variety of drawings, ranging from first sketches to more developed compositional studies.
Symposium Program, 10 a.m. – 1 p.m.
Keynote Address
Innovation and Invention in Italian Renaissance Drawing
David Ekserdjian
Professor of Art and Film History, University of Leicester
Parmigianino in Reverse: Etching, Drawing, and Creative Process
Aimee Ng
Associate Curator, The Frick Collection, New York
Collaboration and Invention in Drawings by the Carracci
Mary Vaccaro
Professor of Art History, University of Texas at Arlington
Van Veen, Rubens, Van Dyck and the Allure of the "Crabbeling"
Stijn Alsteens
Curator, Department of Drawings and Prints, The Metropolitan Museum of Art, New York
Adam Elsheimer's Gouaches: Technique, Function, and Narrative
Joachim Jacoby
Städel Museum, Frankfurt am Main
Free admission.
To register, please contact the Drawing Institute at drawinginstitutethemorgan.org.
The Morgan Library & Museum, 225 Madison Avenue, New York
Reference:
CONF: Drawing and Invention (New York, 24 Apr 15). In: ArtHist.net, Feb 28, 2015 (accessed Nov 12, 2019), <https://arthist.net/archive/9583>.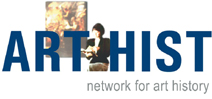 Contributor: Per Rumberg
Contribution published: Feb 28, 2015
Add to Facebook