CFP: Feminist Media Theory and Culture (Banff, 22-25 Oct 15)
The Banff Centre, Banff, Alberta (Canada), October 22 - 25, 2015
Deadline: Feb 1, 2015
CALL FOR PAPERS
Women in German Conference
Panel on "Woman with a Movie Camera: Feminist Media Theory and Culture"
How do women negotiate the highly gendered stakes of today's European
neoliberal mediascape? While feminist scholarship rightly critiques
mainstream media for its conservatism in upholding normative and
normativizing gender roles, this panel is interested in feminist
interventions that punch holes in these stale images and destabilize the
power structures supporting them. Papers could consider the use of media
to contest, redefine, or problematize gender relations, or engage with
media that advances a feminist agenda and allows for a forging of
alternative coalitions, imaginings, and world-makings. Further,
presenters could investigate women's independent media production in
this highly gendered industry.
This panel is broadly conceived to encompass a variety of media, from
digital media to film and television. Media production from any time
period is welcome. Possible topics could include:
- The use of Twitter or social networking in feminist activism
- Films made by or production studios run by women
- German feminist bloggers
- Feminist interventions into traditionally masculine-coded genres
Please send a ca. 1-page abstract to both of the panel organizers,
Alexandra Merley Hill (hillaup.edu) and Simone Pfleger
(spflegerwustl.edu), by February 1, 2015.
Reference:
CFP: Feminist Media Theory and Culture (Banff, 22-25 Oct 15). In: ArtHist.net, Nov 18, 2014 (accessed Dec 14, 2019), <https://arthist.net/archive/8937>.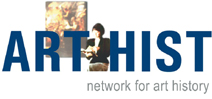 Contributor: Simone Pfleger
Contribution published: Nov 18, 2014
Add to Facebook