CFP: Merleau-Ponty Circle 2014 (Geneva, 28-30 Aug 14)
Geneva, Switzerland, August 28 - 30, 2014
Deadline: Apr 30, 2014
CALL FOR PAPERS
39th annual meeting of the
International Merleau-Ponty Circle
ADVERSITY AND CREATION
(bilingual conference French-English)
hosted by
University of Geneva (Switzerland), Section of Art History
August 28-30, 2014
Keynote speakers: Vivian Sobchack (UCLA), Gottfried Boehm (Basel)
Invited speakers: Guy Félix Duportail (Paris 1), Sara Heinämaa
(Helsinki)
In September 1951, Maurice Merleau-Ponty gave a lecture in Geneva
entitled "Man and Adversity", later published in Signs. For the 39th
conference of the Merleau-Ponty Circle, to be held for the first time
in a francophone context, the topic will be "Adversity and Creation",
thereby focusing on the present day's situation in human sciences,
politics and art. As Merleau-Ponty did in the middle of the last
Century, we are facing the challenge to identify the source of the
present aporias, in politics, art and human sciences. This is why the
present call for papers focuses on the two fundamental dimensions of
action: adversity, since one always acts in front of or against
something, and creation, since, as the philosopher wrote, "Being
requires creation from us, in order to allow us to experience it".
Completed papers, no longer than 4000 words / 25000 characters (with
spaces) will be given priority, around the topic "Adversity and
Creation" as well as on the links between Merleau-Ponty and
contemporary issues. Please format papers for blind review and send
with a cover letter to the conference director at
Merleau-Ponty2014unige.ch
The conference features the annual M. C. Dillon Memorial Lecture – an
honor and monetary award for the best graduate student submission.
Graduate students who wish to be considered for the Dillon award
should indicate this in their cover letter.
—
APPEL A CONTRIBUTIONS
39e Colloque annuel du International Merleau-Ponty Circle
ADVERSITE ET CREATION
(colloque bilingue français-anglais)
Université de Genève, Unité d' histoire de l'art
28-30 août 2014
Conférenciers keynote: Vivian Sobchack (UCLA), Gottfried Boehm (Bâle)
Invités: Sara Heinämaa (Helsinki), Guy Félix Duportail (Paris 1)
En septembre 1951, à Genève, Maurice Merleau-Ponty donnait une
conférence intitulée « L'Homme et l'adversité ». En écho à cet
événement, le 39e colloque annuel du Merleau-Ponty Circle, portera sur
le thème « Adversité et création », dans le but de mettre l'accent sur
la situation actuelle de la création artistique, des sciences humaines,
de la politique. Comme Merleau-Ponty au milieu du 20e siècle, nous
sommes face au défi d'identifier les promesses et les impasses dans
ces domaines. Ainsi, l'appel à contributions pour le colloque 2014
porte l'accent sur les deux dimensions fondamentales de l'action,
l'adversité, puisqu'on agit toujours envers ou face à quelque chose, et
la création, puisque, comme l'écrit le philosophe, « l'Être est ce qui
exige de nous création pour que nous en ayons l'expérience ».
La priorité sera donnée à des textes entièrement rédigés, en anglais ou
en français, autour de la thématique « Adversité et création », et plus
largement sur les rapports de la pensée de Merleau-Ponty avec les
enjeux contemporains. Longueur maximale : 4000 mots / 25'000 frappes
(espaces compris). Les textes devront être anonymes et accompagnés
d'une lettre avec les coordonnées personnelles, adressée au directeur
du colloque, à l'adresse suivante:
Merleau-Ponty2014unige.ch
La conférence en mémoire de M.C. Dillon est donnée par le/la
doctorant-e qui aura soumis la contribution jugée la meilleure. Les
doctorant-e-s qui souhaitent concourir pour ce prix doivent le signaler
dans leur lettre d'accompagnement.
Reference:
CFP: Merleau-Ponty Circle 2014 (Geneva, 28-30 Aug 14). In: ArtHist.net, Nov 21, 2013 (accessed Nov 12, 2019), <https://arthist.net/archive/6469>.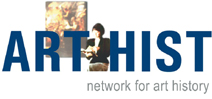 Contributor: Stefan Kristensen, University of Geneva
Contribution published: Nov 21, 2013
Add to Facebook