Twenty Three Percent (London, 25 Jan 2013)
London, Royal College of Art, January 25, 2013
Twenty Three Percent (1)
This one-day conference - organised by Calvert 22 and hosted by the Critical Writing in Art & Design programme at the Royal College of Art - takes the work of Sanja Iveković as a point of departure to discuss urgent matters in feminism today.
(1) On average, women in the UK earn 15% less than men. In London the pay gap stands at 23%.
—-
Programme
12.00 Intro and welcome: Lina Dzuverovic
RCA Welcome: Ruth Noack
12.30 PANEL 1: HISTORICAL AMNESIA: INVISIBLE HEROINES AND UNHEARD VOICES
chaired by Klara Kemp Welch
Sanja Iveković in conversation with Xabier Arakistain
Silvia Eiblmayr
Katy Deepwell
14.30 PANEL 2: ART AS A RADICAL TRANSFORMATIVE ENCOUNTER chaired by David
Crowley
Ivana Bago
Suzana Milevska
16.00 Panel 3: AGENCY - ACTIVISM, FEMINIST STRATEGIES, LOOKING TO THE FUTURE
chaired by Lina Dzuverovic
Elisabeth Lebovici
Milica Tomić
17.00 CLOSING PANEL WITH ALL SPEAKERS
—-
12 - 18.00 Friday 25 January 2013
Royal College of Art,
Battersea Campus Dyson Building,
Lecture Theatre 3,
1 Hester Road, London SW11 4AN
The conference is free but places must be booked in advanced. Please email
rsvpCalvert22.org
—-
This event coincides with a current exhibition of Sanja Iveković's work,
'Unknown heroine', in two venues - Calvert 22 and the South London Gallery
(14 December - 24 February 2013). The exhibition spans over four decades of
work from conceptual photomontage to video, social sculpture to performance.
http://www.southlondongallery.org/page/sanja-ivekovi-unknown-heroine
http://www.calvert22.org/e/exhibition-programme/unknown-heroine/
This conference is supported by the Courtauld Institute of Art.
Reference:
CONF: Twenty Three Percent (London, 25 Jan 2013). In: ArtHist.net, Jan 12, 2013 (accessed Aug 14, 2020), <https://arthist.net/archive/4509>.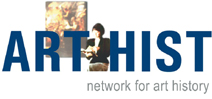 Contributor: David Crowley, Royal College of Art
Contribution published: Jan 12, 2013
Add to Facebook