Colour in the 17th and 18th Centuries (Berlin, 28-29 Jun 12)
TU Berlin, Architekturgebäude, room A 053, Straße des 17. Juni 150/152, 10623 Berlin, June 28 - 29, 2012
Colour in the 17th and 18th Centuries. Connexions between Science, Arts, and Technology
TU Berlin, Architekturgebäude, room A 053, Straße des 17. Juni 150/152, 10623 Berlin
Organizers:
Friedrich Steinle (History of Science, TU Berlin)
Magdalena Bushart (Art History, TU Berlin)
Reinhold Reith (History of Technology, Salzburg University)
Preliminary program (24 May 2012)
Thursday, 28 June
12:00: Registration
13:00: Welcome
Sarah Lowengard (New York): Analogies, Adaptations and Disorientations in the Mechanization of Color-Printing
14:30: Coffee Break
15:00: PRACTICES (Chair: Reinhold Reith, Salzburg)
Ad Stijnman (Amsterdam), Elizabeth Upper (Cambridge): Early Modern Colour Printing 1600-1700
Susan Wager (New York): Coloring the Rococo: Intermedial Reproduction and the Invention of Color in Eighteenth Century France
Carole Blumenfeld (Rome): Colors for paintings sold at market in Rome and Paris
17:00: Coffee Break
17:30: COLOURS IN NATURE (Chair: Magdalena Bushart, Berlin)
Karin Leonhard (Berlin): Painting the Rainbow – Colour in Nature versus Colour in Art
Ulrike Kern (Los Angeles): Broken Colours: a key concept in seventeenth-century colour theory
18:50: Snacks
20:00: PUBLIC LECTURE
Jenny Balfour-Paul (Exeter): Indigo: not just a colour
Friday, 29 June
09:15: Alan Shapiro (Minneapolis): Newton's Theory of Color and Painters' Primaries
10:15: Coffee Break
10:30: COLOUR AND NEWTONIANISM (Chair: Friedrich Steinle, Berlin)
Fokko Jan Dijksterhuis (Twente): Perception of Colours by Different Eyes
Gerhard Wiesenfeldt (Melbourne): Practitioners' materials and optical theories. Colour in Dutch 18th century natural philosophy
Heiner Krellig (Berlin/ Venice): Algarotti, Newton, and the advantage of their theory of light for painterly practice
12:30: Lunch Break
14:00: NATURAL PHILOSOPHY BEFORE NEWTON (Chair: Sven Dupré, Berlin)
Tawrin Baker (Bloomington): Colour in Seventeenth Century Natural Philosophy Textbooks
David Brafman (Los Angeles): Broken Colours: a key concept in seventeenth-century colour theory
15:20: Coffee Break
15:40: PRACTICE AND SYSTEM (Chair: Lissa Roberts, Twente)
Sachiko Kusukawa (Cambridge): The Colour Chart of Richard Waller, FRS, 1686
Bruno Belhoste (Paris): Dyeing at the Gobelins in Eighteenth Century: the Challenge of Quémizet
17:00: Coffee Break
17:20: COLOURS AFTER NEWTON (Chair: Sven Dupré, Berlin)
Robin Rehm (Basel): "Beauty and perfection of the pure colours". Anton Raphael Mengs and the Singularity of yellow, red, blue
Olaf L. Müller (Berlin): Border Spectra in the Atmospheric Colours of Hokusai and Hiroshige?
Saturday, 30 June
09:15: Ulrike Boskamp (Berlin): Primary Colours in the 18th century: concepts and uses
10:15: Coffee Break
10:30: MEANINGS (Chair: Regina Lee Blaszczyk, Philadelphia)
Corinne Thépaut-Cabasset (London): Words of fashion: Words of colours in Parisian Textile trade in the 17th-18th century
Theresa M. Kelley (Madison, WI): Fugitive and Variable: Color, Material Practice, and Aesthetic Contingency
Romana Filzmoser (Florence): Color knowledge and color practice in English cosmetic treatises of the seventeenth century
12:30: Lunch Break
14:00: ARTISTS' ACCOUNTS I (Chair: Ulrich Heinen, Wuppertal)
Audrey Adamczak (Paris): A dry coloured powdery medium: the art of making pastel and the artistic and technical literature in France Ancien Régime
Matthias Vollmer (Berlin): Disegno versus colorito – science versus illusion?
15:20: Coffee Break
15:40: ARTISTS' ACCOUNTS II (Chair: Ulrich Heinen,Wuppertal)
Ioana Magureanu (Bucharest): Colour: From Damnation in the Scientific Discourse to Its Recovery in Art Theory
Petra Schuster (Berlin): How Knowledge of Color Affected Value Judgments in Siglo de Oro Painting Technique Innovation: Carducho's Diálogos de la Pintura (1633) in Comparison to Pacheco's Arte de la Pintura (1649)
17:00: Coffee Break
17:20: BLUE! (Chair: Lissa Roberts, Twente)
Aida Yuen Wong (Boston): Kingfisher Blue in Ming China
Francois Delamare (Paris) / Bernard Monasse (Paris): Dyeing with Berliner blue, a jointed French venture
18:40: Closing Remarks
19:00: End of Conference
Quellennachweis:
CONF: Colour in the 17th and 18th Centuries (Berlin, 28-29 Jun 12). In: ArtHist.net, 29.05.2012. Letzter Zugriff 16.01.2018. <https://arthist.net/archive/3387>.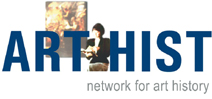 Beiträger: Henrike Haug
Beitrag veröffentlicht am: 29.05.2012
Zu Facebook hinzufügen