n.paradoxa: international feminist art journal, volume 29, Jan 2012
n.paradoxa is the only international feminist art journal specialising in the visual arts and feminist theory (post-1970). It has been published since 1998.
new volume of n.paradoxa
Volume 29 (Jan 2012) Trans-Asia
ISSN: 1461-0434
Available in print and electronic format (PDF).
contains contributions from artists and writers in Korea, China, Philippines, Indonesia, Taiwan, USA, India, UK, Pakistan and Switzerland.
Ann Huber-Sigwart 'Between the Lines: Some thoughts on Sheela Gowda's works'
Kim Hong-hee 'Contemporary Korean Activist and Feminist Art'
Peggy Wang 'Subversion, Culture Shock, and "Women's Art": An Interview with Lin Tianmiao'
Saisha Grayson 'Breathing Between the Lines: Re-Deconstruction in Chitra Ganesh's Tales of Amnesia'
Patricia Karetzky 'Cui Xiuwen's Recent Work: Spiritual Realms in the Material World'
Carla Bianpoen 'Indonesian Women Artists make their Mark'
Flaudette May Datuin 'Sow and Till: The Revolving Secret Garden (Reflections on a Class Project)'
Shibin Zhang 'Xiaoyan Fan: Strength / Weakness'
Salima Hashmi '"Sinful Women": Women Artists from Pakistan'
Artists' Pages from:
Nalini Malani 'In Search of Vanished Blood...'
Hong-Kai Wang 'Music While We Work'
Yong Soon Min 'OVERSEAS / at Sea'
Judy Freya Sibayan 'Scapular Gallery Nomad:The Wonderful World of a Small Art Gallery Resting on my Shoulders
This volume is financially supported by the Flo Art Foundation
www.ktpress.co.uk
Reference:
TOC: n.paradoxa: international feminist art journal, volume 29, Jan 2012. In: ArtHist.net, Jan 11, 2012 (accessed Aug 13, 2020), <https://arthist.net/archive/2510>.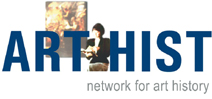 Contributor: Katy Deepwell, KT press
Contribution published: Jan 11, 2012
Add to Facebook