Discovering the work of Female Photographers (24 Oct 20)
Online, October 24, 2020
Let Us Now Praise Famous Women: Discovering the work of Female Photographers
"Let Us Now Praise Famous Women" will explore the critical work of women writing about, collecting, and curating photography by women.
Key questions include how women's voices are heard in the history and criticism of photography, the influence of the feminist movement on women photographers' careers, and the role of museums in shaping the legacies of women photographers.
The day also foregrounds strategies for emerging photographers to find themselves in a supportive network of ideas and practice.
Convener: Taous Dahmani (Panthéon-Sorbonne / Maison Française d'Oxford)
Programme
Session 1: Origin stories, 9.30–11am
9.30–10am
Taous Dahmani, Introduction
10–10.30am
Val Williams (UAL), on creating history and building legacy (Illuminations, The Other Observers, Warworks, Signals Festival)
Q&A
Session 2: Unveiling the Archive, Revealing Photographers, 11am–12.15pm
11.00–11.30am
Erika Lederman (V&A), 'The Isabel Project: Uncovering 19th Century Institutional Photographers, One Woman at a Time'
11.30am–12.00pm
Jessica Sutcliffe, The Helen Muspratt Archive
Q&A
Lunch break
Session 3: Feminist multitaskers: being a photographer, a writer and a curator, 1.30–3pm
1.30–1.45pm
Taous Dahmani, Introduction
1.45–2.15pm
Patrizia Di Bello (Birkbeck) on Jo Spence as a writer, organiser & photographer
2.15–2.45pm
Deborah Cherry (NYU) 'Maud Sulter: "discourses and dialogues"'
Q&A
Afternoon break
Session 4: Panel discussion Women in Photography, 3.15–4.30pm
Taous Dahmani, Introduction
Panellists:
Fiona Rogers and Max Houghton, Firecracker
Anna Fox, Fast Forward
The panel discussion will start at 3.30pm, but participants will be able to join from 3.15pm
Booking information
Free, book in advance: https://visit.bodleian.ox.ac.uk/event/let-us-now-praise-famous-women
When you book for this event, it also includes the panel discussion Women in Photography with Firecracker and Fast Forward at 3.30pm.
There is no need to book for each event separately.
When you have booked your place, the ticketing system will send you an automated confirmation.
A link to access the online event will be sent during the week before the conference to the email address associated with your booking.
If you are unable to book a video recording will be available shortly after.
To cancel your booking, or for any other queries, please email bookcentrebodleian.ox.ac.uk
Bodleian Libraries & PhotoOxford2020
Reference:
CONF: Discovering the work of Female Photographers (24 Oct 20). In: ArtHist.net, Sep 14, 2020 (accessed Sep 20, 2020), <https://arthist.net/archive/23522>.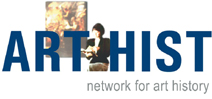 Contributor: Taous Dahmani
Contribution published: Sep 14, 2020
Add to Facebook