New Directions in 18th and19th Century Art Programme (Online, 27 Jul-14 Sept 20)
July 27 - September 14, 2020
The programme for the first season of the online seminar series New Directions in Eighteenth- and Nineteenth-Century Art is now available at the following link:
https://ndenca.wordpress.com/seminar-series/, along with registration information. All welcome, but registration essential.
Programme
1.
Monday 27 July 2020
5 pm BST
Dr Melissa Gustin, Henry Moore Institute
Sporegasbord: Jean-Léon Gérôme's Tanagra and Mushroom Temporalities
2.
Monday 3 August 2020
5 pm BST
Ricarda Brosch, Courtauld Institute for Art and Victoria & Albert Museum
The Intervening Years: Chinese court art between prosperity, death and revolution (1790s-1840s)
3.
Monday 10 August 2020
5 pm BST
Dr Layachi El Habbouch, Sidi Mohamed Ben Abdellah University
Moroccan Acrobats and British Children under Moorish Exhibition in Victorian Britain: Decolonizing Performance Studies
4.
Monday 17 August 2020
5 pm BST
Dr Ruth Noyes, National Museum of Denmark
'Corpisanti' in a Time of Crisis: Sacred Paperwork, Papal Manufactories, and Producing Relics at the Dawn of the Anthropocene.
5.
Monday 24 August 2020
5 pm BST
Aparna Andhare, Maharaja Sawai Man Singh II Museum
Politics of Presents: Art and Objects of Exchange in the Royal Court of Jaipur
6.
Monday 31 August 2020
Please note this seminar will take place at the slightly different time of 12 midday BST
Dr Nikita Vanderbyl, La Trobe University
Art according to whom? The question of nineteenth century Aboriginal Australian artwork and cultural objects.
7.
Monday 7 September 2020
5 pm BST
Dr Kate Nichols, University of Birmingham
A Global History of Victorian Painting: methods, challenges and implications
8.
Monday 14 September 2020
Please note this seminar will take place at the slightly different time of 6 pm BST
Dr C. C. McKee
Images of Imperial Florescence and Withering: Botanical Memory and the Post-Revolutionary Haitian Landscape
Reference:
ANN: New Directions in 18th and19th Century Art Programme (Online, 27 Jul-14 Sept 20). In: ArtHist.net, Jul 13, 2020 (accessed Aug 13, 2020), <https://arthist.net/archive/23412>.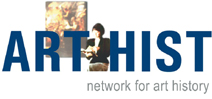 Contributor: Freya Gowrley, University of Warwick
Contribution published: Jul 13, 2020
Add to Facebook