Performing Society (Frankfurt a. M., 25-26 Jan 20)
MUSEUM MMK FÜR MODERNE KUNST, Domstraße 10, 60311 Frankfurt am Main, 25. - 26.01.2020
Gesellschaften sind nichts Gegebenes. Sie formen sich in einem Prozess von Verhandlungen, Regularien, Herrschaftspraktiken und Widerstandsformen. Das Symposium "Performing Society" ist der Frage gewidmet, wie Gesellschaften in ihren aktuellen Bewegungen und zukünftigen Formationen gedacht werden können. Brauchen wir neue Begriffe oder gilt es, mit bestehenden Begriffen anders zu arbeiten?
Die Imagination und Konstruktion des Sozialen, das Verhältnis von Immigration und Klasse, die Performativität von Macht und Fortschrittsglauben werden diskutiert ebenso wie das Politische als Konzept, als Sprachhandlung oder als epistemologische und soziale Gerechtigkeit.
Im Rahmen der Ausstellung "Museum", in der die Kunst Räume für das Andere und deren Sichtbarmachung, für Freiheit, Transgression und Widerständigkeit öffnet, möchte das Symposium einladen, gemeinsam über die Gesellschaften nachzudenken, in denen wir leben – und leben wollen.
Programm
SAMSTAG, 25. JANUAR 2020
11–13 Uhr
Kristina Hasenpflug: Grußwort
Susanne Pfeffer: Einführung
Aria Dean: Bad Infinity
Lea Ypi: Immigration and Social Class
14:30–16:30 Uhr
Geoffroy de Lagasnerie: Is Democracy a Relevant Concept for Thinking about Politics?
Rainer Forst: The Performativity of Power
17–18 Uhr
Gurminder K Bhambra: Performing Society, Reforming Society: From Progress to Reparations
SONNTAG, 26. JANUAR 2020
11–13 Uhr
Natasha Lennard: Liberatory Language Games and Anti-Fascist Speech Acts: Why We Need a Better Understanding of Truth and Meaning-Making in the Fight for Social Justice
Nina Power: We Live in a Society: Ironic Belonging and Meme-Being in a Post-Public Age
14:30–16:30 Uhr
Tiziana Terranova: Hypersocial Planetarization
Matteo Pasquinelli: Tools, Numbers, Machines and Algorithms: A Social History of Artificial Intelligence
17–18 Uhr
Markus Gabriel: Fiction, Imagination, and Social Facts–The Dialectical Glue of Society
Moderation
Martin Saar, Nassima Sahraoui, Anna Sailer
Konzept
Susanne Pfeffer, Anna Sailer
Das Symposium findet in englischer Sprache statt. Der Eintritt ist frei. Wir bitten um Anmeldung unter symposiummmk.art.
Gefördert durch:
Deutsche Bank Stiftung
Reference:
CONF: Performing Society (Frankfurt a. M., 25-26 Jan 20). In: ArtHist.net, Jan 14, 2020 (accessed Jun 4, 2020), <https://arthist.net/archive/22422>.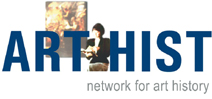 Contributor: Julia Haecker, Frankfurt
Contribution published: Jan 14, 2020
Add to Facebook