Journal of Curatorial Studies 8(2)
NEW ISSUE AVAILABLE
Journal of Curatorial Studies 8(2): Restaging Exhibitions
The twenty-first century is witnessing a growing number of exhibitions that repeat and/or restage earlier exhibitions. In restaging exhibitions, curators acknowledge earlier curatorial practices in order to adopt a critical approach for examining how these exhibitions reconstruct, rewrite and re-present the past. What is specific to contemporary restaging is the recognition of the role of exhibitions as sites of exchange in the political economy of art, for exhibitions can construct, maintain and also deconstruct the past. Restaging an exhibition is not mere repetition, for every restaging differs at least in time, if not also in place, and thus in its historical moment and the communities it addresses and constructs as well. The articles in this special issue discuss not only the act of repetition in the context of restaging exhibitions, but also focus on the differences that each restaging introduces, often as an act of curatorial questioning of past hierarchies and/or as a re-enactment and performance of a critique of past hierarchies.
EDITORIAL: RESTAGING EXHIBITIONS
Jane Chin Davidson and Nicola Foster
ARTICLES
RESTAGING FEMINISM: THE ACTIVIST RETROSPECTIVE
Jane Chin Davidson
AESTHETIC DYNAMICS, INC. PRESENTS: AFRO-AMERICAN IMAGES 1971
Margaret Winslow
RIFFING THE CANON: THE PICTURES GENERATION AND RACIAL BIAS
Riva Symko
RESTAGING ORIGIN, RESTAGING DIFFERENCE: RESTAGING HARALD SZEEMANN'S WORK
Nicola Foster
EXHIBITION REVIEWS
MARYSIA LEWANDOWSKA, IT'S ABOUT TIME / ERA ORA
Paula López Zambrano
EMMA HART, BANGER
Ruth Ezra
FECAL MATTER
Mattia Zylak
BOOK REVIEWS
HAUNTED DATA: AFFECT, TRANSMEDIA, WEIRD SCIENCE, LISA BLACKMAN
Cristina Albu
THE ART HAPPENS HERE: NET ART ANTHOLOGY, MICHAEL CONNOR, ARIA DEAN AND DRAGAN ESPENSCHIED (EDS)
Shauna Jean Doherty
CURATOPIA: MUSEUMS AND THE FUTURE OF CURATORSHIP, PHILIPP SCHORCH AND CONAL MCCARTHY (EDS)
Chloe Geoghegan
CURATORIAL ACTIVISM: TOWARDS AN ETHICS OF CURATING, MAURA REILLY
Lisa Bouraly
THE TRANSHISTORICAL MUSEUM: MAPPING THE FIELD, EVA WITTOCX, ANN DEMEESTER, PETER CARPREAU, MELANIE BÜHLER AND XANDER KARSKENS (EDS)
William Brereton
NAZI EXHIBITION DESIGN AND MODERNISM, MICHAEL TYMKIW
Laura Moure Cecchini
THE ART OF CURATING: PAUL J. SACHS AND THE MUSEUM COURSE AT HARVARD, SALLY ANNE DUNCAN AND ANDREW MCCLELLAN
Erika Ashley Couto
INTRODUCTION TO BULGARIAN CONTEMPORARY ART 1982–2015, VESSELA NOZHAROVA
Carolina Lio
THE WORK OF WIND: LAND, CHRISTINE SHAW AND ETIENNE TURPIN (EDS)
Stephanie Springgay
The Journal of Curatorial Studies is an international, peer-reviewed publication that explores the increasing relevance of curating and exhibitions and their impact on institutions, audiences, aesthetics and display culture. Inviting perspectives from multiple academic fields, the journal welcomes a diversity of disciplinary approaches on curating and exhibitions broadly defined. By catalyzing debate and serving as a venue for the emerging discipline of curatorial studies, this journal encourages the development of the theory, practice and history of curating, as well as the analysis of exhibitions and display culture in general.
Visit the Journal on Facebook and online for a free sample issue:
http://www.facebook.com/JournalOfCuratorialStudies
https://www.intellectbooks.com/journal-of-curatorial-studies
Reference:
TOC: Journal of Curatorial Studies 8(2). In: ArtHist.net, Jan 14, 2020 (accessed Jun 4, 2020), <https://arthist.net/archive/22404>.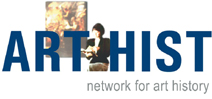 Contributor: Jim Drobnick
Contribution published: Jan 14, 2020
Add to Facebook