Zeitschrift für Kunstgeschichte
[Please scroll down for a German version]
The journal Zeitschrift für Kunstgeschichte was founded in 1932 and became part of Deutscher Kunstverlag in 1940, where it has been one of the keystones of the art history program for more than 80 years. The journal is one of the most renown among art history scholars and its authors and readers can be found everywhere in the world.
The current editorial board of the journal has announced its resignation, which we regret very much. The resignation was prefaced by a discussion on the editorial board's desire to convert the journal into a gold open access publication – an idea that Deutscher Kunstverlag supports. However, any transformation from a subscription model to a gold open access model without article processing charges (APCs) requires significant changes to the commercial processes involved if it is to be sustainable. Our ultimate goal is to ensure that the journal has a healthy, stable and secure future. Deutscher Kunstverlag proposed cooperation with the editorial board to complete this transformation to open access, and regrets that consensus on the model could not be reached.
We would like to thank both the outgoing editorial board and the editorial office for their dedicated work over the past years.
Deutscher Kunstverlag will reappoint an editorial board as quickly as possible and will continue to publish the journal. We ask colleagues in the art history community to continue to support the journal with their submissions to maintain its relevance and importance for art history scholars.
Manuscript submissions, questions concerning reviews and any other questions should be addressed to: dkvdeutscherkunstverlag.de
Review copies should be sent to:
Deutscher Kunstverlag
Zeitschrift für Kunstgeschichte
Paul-Lincke-Ufer 34
D-10999 Berlin
———————-
Here the link to the editor's statement: https://arthist.net/archive/21570
———————
Die Zeitschrift für Kunstgeschichte wurde 1932 gegründet und ging 1940 an den Deutschen Kunstverlag über. Hier bildet sie seit nunmehr fast 80 Jahren einen der Grundsteine des kunsthistorischen Verlagsprogramms. Sie gehört zu den renommiertesten Zeitschriften im Bereich der Kunstgeschichte und ihre Leserschaft erstreckt sich über alle Kontinente.
Das aktuelle Herausgebergremium hat seinen Rücktritt eingereicht, was wir von Verlagsseite sehr bedauern. Vorangegangen war der Wunsch der Herausgeber/innen, die Zeitschrift für Kunstgeschichte als Gold Open Access-Zeitschrift erscheinen zu lassen. Diesem Anliegen des Herausgebergremiums haben wir grundsätzlich gern zugestimmt. Allerdings muss die Transformation des Vertriebsweges einer Zeitschrift von einem Subskriptionsmodell in eine goldene, nicht APC-basierte Open Access-Zeitschrift in nachhaltiger Weise geschehen, um den Fortbestand der Zeitschrift auch für die Zukunft sicher zu stellen. Der Deutsche Kunstverlag hat sich für eine gemeinsame Realisierung der Open Access-Transformation eingesetzt und bedauert sehr, dass kein Konsens hinsichtlich des Modells der Transformation gefunden werden konnte.
Wir möchten uns an dieser Stelle für die Arbeit des Herausgebergremiums und der Redaktion in den vergangenen Jahren bedanken.
Der Verlag wird das Herausgebergremium der Zeitschrift für Kunstgeschichte schnellstmöglich neu besetzen und die Zeitschrift zunächst in gewohnter Weise fortführen. Wir bitten die Kolleginnen und Kollegen im Fach um Mitwirkung, dieses wichtige Sprachrohr der deutschen Kunstgeschichte weiterhin durch die Einreichung von Manuskripten zu unterstützen.
Manuskripteinreichungen, Anfragen bezüglich Rezensionen und alle weiteren Fragen richten Sie bitte ab sofort an die Mailadresse dkvdeutscherkunstverlag.de
Rezensionsexemplare schicken Sie bitte an:
Deutscher Kunstverlag
Zeitschrift für Kunstgeschichte
Paul-Lincke-Ufer 34
D-10999 Berlin
—————-
Hier zum Link des Statements der Herausgeber_innen: https://arthist.net/archive/21570
Reference:
ANN: Zeitschrift für Kunstgeschichte. In: ArtHist.net, Sep 22, 2019 (accessed Jul 2, 2020), <https://arthist.net/archive/21622>.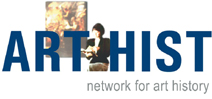 Contributor: Deutscher Kunstverlag
Contribution published: Sep 22, 2019
Add to Facebook