Stedelijk Studies, Issue #7
Stedelijk Studies #7 – Lose Yourself! On Labyrinthine Exhibitions as Curatorial Model
Volume 7 (Fall 2018)
Stedelijk Studies is the academic online journal of the Stedelijk Museum Amsterdam, published in collaboration with the University of Amsterdam, Leiden University, Utrecht University, VU Amsterdam, Radboud University Nijmegen, and Maastricht University.
The journal aims to reach an international audience of (young) academics, art professionals, artists, and others interested in the field of contemporary art theory. It is our goal to publish high-quality, peer-reviewed academic research focusing on the Stedelijk collection, exploring institutional history, museum studies (e.g., education and conservation practice), and current topics in the field of visual arts and design.
Read Stedelijk Studies online: https://www.stedelijkstudies.com/


CONTENTS
Lose Yourself! On Labyrinthine Exhibitions as Curatorial Model
Editorial
By Dorine de Bruijne and Margriet Schavemaker


ARTICLES
The Labyrinthine Exhibition: A New Genre
By Reesa Greenberg
The Labyrinth as an Exhibitionary Model: Form, Event, and Mode of Life
By Noit Banai
Invisible Mazes—Visible Perceptions
By Pamela Bianchi
Ludic Labyrinths: Strategies of Disruption
By Paula Burleigh
Ludic Exhibitions at the Stedelijk Museum: Die Welt als Labyrinth, Bewogen Beweging, and Dylaby
By Janna Schoenberger
Niki de Saint Phalle Playing with the Feminine in the Male Factory: HON – en katedral
By Annika Öhrner
George Maciunas and the Flux-Labyrinth (1974/1976): Staging a SoHo Way of Life
By Anton Pereira Rodriguez and Wouter Davidts
In the Labyrinth of the Contemporary Condition: The Labyrinthine as Curatorial Topis of Postwar Modern in the German Art World Between 1945 and 1968
By Kristian Handberg
Within a Labyrinth of Gazes: Exhibiting Christoph Schlingensief
By Janneke Schoene
Labyrinth and Rhizome: On the Work of Walid Raad
By Christoph Chwatal
On "On Otto": Moving Images and the New Collectivity
By Ina Blom
The Labyrinth: Metaphor and Method
By Paula Alaszkiewicz


ARTIST CONTRIBUTION
Exit No. 1, 2018 and Exit No. 2, 2018
By Dora Lionstone


EDITORIAL BOARD
Rachel Esner (University of Amsterdam)
Mette Gieskes (Radboud Universiteit Nijmegen)
Bram Ieven (Leiden University)
Fieke Konijn (VU University Amsterdam)
Gregor Langfeld (University of Amsterdam)
Joana Ozorio de Almeida Meroz (VU University Amsterdam)
Claartje Rasterhoff (University of Amsterdam)
Patrick van Rossem (Utrecht University)
Vivian van Saaze (Maastricht University)
Margriet Schavemaker (Stedelijk Museum Amsterdam)
Nathalie Zonnenberg (Open University)
Reference:
TOC: Stedelijk Studies, Issue #7. In: ArtHist.net, Dec 4, 2018 (accessed Sep 16, 2019), <https://arthist.net/archive/19701>.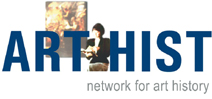 Contributor: Esmee Schoutens
Contribution published: Dec 4, 2018
Add to Facebook