Public Talks Series: Dada & Surrealism (Edinburgh, 11 Oct 18-6 May 19)
Edinburgh College of Art, University of Edinburgh, October 11, 2018 - May 6, 2019
The Dada & Surrealism Research Group at the University of Edinburgh is delighted to announce this year's series of free public talks.
For further information please visit https://www.eca.ed.ac.uk/research/dada-surrealism-research-group, and follow the Group on twitter: @DadaSurrealism
11 Oct 2018 | Patrick Elliott (National Galleries of Scotland)
'Leonora Carrington's Portrait of Max Ernst, c. 1939: A New Acquisition for the National Galleries of Scotland'
16 Oct 2018 | Christy Heflin (Royal Holloway, University of London)
'Eileen Agar and Surrealist Science'
18 Oct 2018 | Dr Felicity Gee (University of Exeter)
'Object-fantasticality [gegenstandsfantastik] - or What is Magic Realism?'

18 Feb 2019 | Professor David Hopkins (University of Glasgow)
'Illustration and Vulgarity: Surrealism and the Politics of Nostalgia'
5 Mar 2019 | Kirstie Meehan (National Galleries of Scotland)
Gallery session – Collage in Focus:
'The Challenge to Painting: Dada and Surrealist Collage in the Collection of the Scottish National Gallery of Modern Art'
11 Mar 2019 | Dr Catriona McAra (Leeds Arts University) 'Curating Carrington in Contemporary Art'
15 Apr 2019 | Justin Kaushall (University of Warwick)
'Utopian Spontaneity: Adorno's Concept of Mimesis and Surrealist Automatic Writing'
6 May 2019 | Dr Julia Drost (Deutsches Forum für Kunstgeschichte, Paris)
'Utopias and Dystopias of Nature: Ecological Thought in Surrealism'
Reference:
ANN: Public Talks Series: Dada & Surrealism (Edinburgh, 11 Oct 18-6 May 19). In: ArtHist.net, Oct 2, 2018 (accessed May 26, 2019), <https://arthist.net/archive/19100>.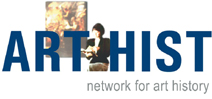 Contributor: Dr Patricia Allmer, University of Edinburgh
Contribution published: Oct 2, 2018
Add to Facebook