From Postwar to Contemporary Korean Art (Los Angeles, 20-21 Oct 17)
The Los Angeles County Museum of Art - The Brown Auditorium, 5905 Wilshire Blvd, Los Angeles, CA 90036, October 20 - 21, 2017
From Postwar to Contemporary Korean Art (1953-Present): Conflicts, Innovations and Interactions
Symposium
From Postwar to Contemporary Korean Art (1953-Present): Conflicts, Innovations and Interactions invites fifteen specialists in Korean modern and contemporary art to give presentations that survey the diverse developments of Korean art from 1953 to the present. These scholars will discuss the art movements and collectives that flourished and evolved during these important years of political conflict, artistic innovation and global interactions. The specialists will cover a wide range of issues: from material representations and canonical artworks to new media and digital networks, as well as, topics devoted to film, photography, and architecture. This symposium is co-organized by the co-editors of From Postwar to Contemporary Korean Art (1953 - Present): Conflicts, Innovations and Interactions, Korea Arts Management Service, Byucksan Education and Art Foundation, and the Los Angeles County Museum of Art.
To Register, please RSVP to www.lacma.org/Symposium2017


PROGRAM
OCTOBER 20th, 2017 SCHEDULE
10:00 to 10:10AM
Welcome and Introductions
10:10 to 1:00PM PRESENTATIONS
In the Conflicts of Tradition and Modernity: Korean Modern Art, Circa 1953
Carey Park, Hongik University
Korean Architecture in the Evolutionary Modernization Process, from 1953 to 1988
Dong-son Woo, Korean National University of Arts
Korean Artists in Japan after 1953 ― Japan as a Laboratory for Korean Artists
Mina Lee, The Museum of Modern Art, Kamakura & Hayama, Japan
Historicizing the Avant-Garde Contexts in Postwar Korea: From Experimental Arts to Collective Groups (Origin, AG, ST)
Yeon Shim Chung, Hongik University
1:00 to 1:30PM CASUAL LUNCH


1:30 to 2:00PM
Korean Art Walkthrough: Unexpected Light: Works by Young Il Ahn


2:00 to 6:00PM PRESENTATIONS
Participation TV: Nam June Paik's Video Art
William Kaizen, Independent Scholar and Curator
Minjung and After: Korean Art since Minjung Art of the 1980s
Chunghoon Shin, Korea National Research Center for the Arts
Experimental Photographers of Korea
Young June Lee, Kaywon School of Art and Design
Contextualizing Korean and Cinematic Arts: Golden Genres and the National Popular in "Golden Age" Cinema
Michelle Cho, Mcgill University
Return from Exile: The Art of Theresa Hak Kyung Cha
Lawrence R. Rinder, UC Berkeley Art Museum and Pacific Film Archive
The 1990s: The Turning Point in Korean Contemporary Art
Sunjung Kim, Gwangju Biennale Foundation


OCTOBER 21st, 2017 SCHEDULE
10:00AM to 12:55PM PRESENTATIONS
The Paradoxical Place of Female Body image in Korean Feminist Arts
Dong-yeon Koh, Chugye University for the Arts
Contemporary Korean Media Art: Opening the Space of In-between
Jung E. Choi, Duke University
Korean Architecture after 1988: A Globalization Claim
Seunghan Paek, Yonsei University
Considering Korean Contemporary Art and Diasporic Belonging: Korean American Art and the American Urban
Kimberly Mee Chung, Hongik University
Korean and Korean Diasporic Artists of the Post Internet Age
Christine Y. Kim, Los Angeles County Museum of Art
12:55 to 1:00 PM CLOSING REMARKS
Quellennachweis:
CONF: From Postwar to Contemporary Korean Art (Los Angeles, 20-21 Oct 17). In: ArtHist.net, 13.10.2017. Letzter Zugriff 19.09.2018. <https://arthist.net/archive/16446>.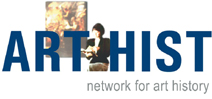 Beiträger: Kimberly Chung
Beitrag veröffentlicht am: 13.10.2017
Zu Facebook hinzufügen