Estetika 2/2017
Estetika: The Central European Journal of Aesthetics
Contents of new issue (2/2017):


Articles
Adrian Currie and Anton Killin
Not Music, but Musics: A Case for Conceptual Pluralism in Aesthetics
Jane Forsey
Aesthetic Experience, Aesthetic Value
Kevin Melchionne
Art and Well-Being
Anna Ziółkowska-Juś
The Aesthetic Experience of Kandinsky's Abstract Art:
A Polemic with Henry's Phenomenological Analysis


Berlin Symposium on Post-culturalist Art History
Whitney Davis
Visuality and Vision: Questions for a Post-culturalist Art History
Hans Christian Hönes
Reconnecting with Culture: A Reply to Whitney Davis
Jakub Stejskal
A Post-culturalist Aesthetics? A Commentary on Davis's 'Visuality And Vision'
Whitney Davis
Responses to Stejskal and Hönes


Reviews
Graham McFee
Gary Kemp and Gabriele M. Mras, eds., Wollheim, Wittgenstein, and Pictorial Representation: Seeing-As and Seeing-In
Harry Tomany
Sebastian Sunday Grève and Jakub Mácha, eds., Wittgenstein and the Creativity of Language


Estetika is open to submissions all year round. We aim at keeping the evaluation period under four months. Estetika is an international peer-reviewed journal devoted to philosophical aesthetics. The journal's main ambition is to publish the best research from the many diverse and rich European traditions in aesthetics. It welcomes contributions in English on all topics related to aesthetics and the philosophy of art. Reviews of books – significant non-English publications included – are also welcome!
Submission guidelines: http://aesthetics.ff.cuni.cz/guidelines/
To view the table of contents of the current issue, visit
http://aesthetics.ff.cuni.cz/current-issue/
Estetika is available online via CEEOL and institutional subscription in EBSCO Humanities Source Publications
Estetika is listed in
Arts and Humanities Citation Index (ISI Web of Knowledge)
ERIH (European Reference Index for Humanities)
SCOPUS
PhilPapers
Philosopher's Index
Ulrich's Web
ZDB (The German National Union Catalogue of Serials published by the
Berlin State Library and the German National Library)
Should you have any questions, do not hesitate to contact the editors at aestheticsff.cuni.cz
Quellennachweis:
TOC: Estetika 2/2017. In: ArtHist.net, 12.10.2017. Letzter Zugriff 20.09.2018. <https://arthist.net/archive/16366>.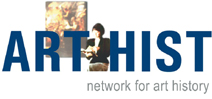 Beiträger: Jakub Stejskal
Beitrag veröffentlicht am: 12.10.2017
Zu Facebook hinzufügen