Church Monuments 31, 2016
Vol. 31 for 2016 of the peer-reviewed international journal
Church Monuments
(ISSN 0268-7518, published annually by The Church Monuments Society) appeared this summer. It contains the following articles:


ARTICLES:
Sally Badham, 'The rise to popularity of alabaster for memorialisation in England' (pp. 11-67)
Sonsoles Garcia Gonzalez, 'The tabulae: Ephemeral epigraphy in the surroundings of medieval tombs' (pp. 68-84)
Trudi Brink, 'First-rate and second-hand: Tombstones produced by Vincent Lucas in sixteenth-century Friesland (Netherlands)' - Winner of the CMS Essay Prize Competition 2016 (pp. 85-121)
James Stevens Curl, 'Two contrasting seventeenth-century church monuments in the Province of Ulster' (pp. 122-152)
Sophie Oosterwijk with Alice Zamboni, 'Painted remembrance: The drawings and paintings of the Dutch seventeenth-century Ter Borch Family' (pp. 153-178)
Joanna Wolanska, '"Defuncctus adhoc loquitur": The monument to Archbishop Isaak Isakowicz in the Armenian Cathedral in Lvov' - Runner-up in the CMS Essay Competition 2016 (pp. 179-201)


SHORTER ARTICLE:
Anthony J. Parkinson, 'Humphrey Llwyd of Denbigh: A musical monument' (pp. 202-208)


REVIEW ARTICLES:
Fabian Persson - Karin Kryger (ed.), Danske Kongegrave. Selskabet til Udgivelse of danske Mindesmaerker (pp. 209-213)
Tobias Capwell - 'Matthew Ward, The Livery Collar in Late Medieval England and Wales: Politics, Identity and Affinity (pp. 214-222)
Jean Wilson and Norman Hammond - John Goodall, Parish Church Treasures: The Nation's Greatest Art Collection (pp. 223-227)


BOOK REVIEWS (pp. 228-272)


Articles are digitally available through EBSO. Print copies of the journal can be ordered via http://www.churchmonumentssociety.org.
Quellennachweis:
TOC: Church Monuments 31, 2016. In: ArtHist.net, 11.10.2017. Letzter Zugriff 19.09.2018. <https://arthist.net/archive/16351>.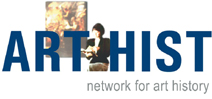 Beiträger: Sophie Oosterwijk, University of St Andrews
Beitrag veröffentlicht am: 11.10.2017
Zu Facebook hinzufügen