Cultural Exchange: Russia and the West (Bristol, 11 Apr 11)
University of Bristol, April 11, 2011
Registration deadline: Apr 4, 2011
Cultural Exchange: Russia and the West Conference
http://www.bris.ac.uk/arts/gradschool/community/conferences/cultural-exchange.html
Booking is now open for the University of Bristol's postgraduate
conference 'Cultural Exchange: Russia and the West'.
With a diverse range of speakers and topics and free registration we
encourage all postgraduate students to attend.
This one-day conference aims to explore the nature of cultural exchanges
between Russia and the West. This unique conference is an opportunity to
re-examine artistic creativity during the twentieth century, a time of
revolutionary and ideological change, and to look at cultural
connections between Russia, Europe and the United States.
Three panel sessions:
-Cultural Connections: Russia and the European avant-garde
-Art, Patronage and Display: Cultural exchange between Russia and the
United States
-Stalin and the West: Interpretation and Representation of the Soviet
Union

CONFIRMED SPEAKERS
Keynote: Dr Mike O'Mahony (University of Bristol)
Natalia Murray, Courtauld Institute of Art
Nikolay Punin- The Man who died for Cézanne
Cinthia Willaman Baltaxe, University of Cambridge
A Russian Welcome in Paris: Sonia and Robert Delaunay's Artistic
Exchange with Russian Artists in the Parisian, German and American
Avant-Garde, 1909-1914
Louise Hardiman, University of Cambridge
Gossamer Wings or Feet of Clay?: British Portraits of Pavlova and
Nijinsky
Annie Blood, Courtauld Institute of Art
Moscow/New York: Russo-American Cultural Exchange in the 1920s
Theodora Clarke, University of Bristol
Katherine Dreier and Kandinsky: American Patronage of Russian Art
Julia Bailey, UCL
The Art of Peaceful Existence: The Display of Socialist Realism in
America during Khrushchev's Thaw
Samantha Sherry, University of Edinburgh
Instrumentalism and anxiety: censorship of western literature in the
Soviet Union
Maria Starkova, Courtauld Institute of Art
Imagining the Foreign and the New Soviet citizens: Illustrations of
Internationalism in Children's Periodicals of the First Two Decades of
the USSR (1922-1941)
Ariane Galy, University of Edinburgh
The Soviet Union, Stalin and the West: creating the Western
historiography of Stalin and Stalinism
For further information
http://www.bris.ac.uk/arts/gradschool/community/conferences/cultural-exchange.html
Hosted by the Graduate School of Arts and Humanities and sponsored by
the Bristol Institute for Research in the Humanities and Arts, the
Transnational Modernisms Research Cluster, University of Bristol and the
British Association for Slavonic and East European Studies.
Reference:
CONF: Cultural Exchange: Russia and the West (Bristol, 11 Apr 11). In: ArtHist.net, Mar 29, 2011 (accessed Nov 24, 2020), <https://arthist.net/archive/1129>.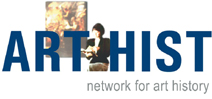 Contributor: Theodora Clarke
Contribution published: Mar 29, 2011
Add to Facebook