CFP: Antennae Journal, Animal Rights and the Arts Issue
International publication
Deadline: Mar 31, 2011
"I know that physiology cannot possibly progress except by means of
experiments on living animals," Darwin wrote. "And I feel the deepest
conviction that he who retards the progress of physiology commits a
crime against mankind." (Darwin on vivisection - 1881)
The relationship between the arts and animal rights activism has over
the past fifty years developed into a complex and at times contradictory
ethically and morally entangled web. From the killing of animals in the
gallery space or on film, through the difficult imagery produced in
order to sensibilize viewers to the horrors of slaughtering and animal
abuse, to the use of animal derivates in the making of art materials,
Antennae is currently planning the publication of an issue entirely
dedicated to the topic of animal rights and the arts.
We are interested in original and challenging submissions proposing
critical views on this subject and considering a variety of media and
perspectives. Please email abstracts (300 words) and CV to
antennaeprojectgmail.com by the 31st of March 2011.
For more information please visit:
www.antennae.org.uk
Reference:
CFP: Antennae Journal, Animal Rights and the Arts Issue. In: ArtHist.net, Mar 12, 2011 (accessed Jan 28, 2020), <https://arthist.net/archive/1064>.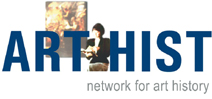 Contributor: Giovanni Aloi, Roehampton University
Contribution published: Mar 12, 2011
Add to Facebook