Ex Voto: Votive Images Across Cultures (New York, 28-29 Apr 11)
Bard Graduate Center, New York, April 28 - 29, 2011
Ex Voto: Votive Images Across Cultures
Thursday, April 28, 2011 – Friday, April 29, 2011
An ex-voto is a votive offering to a saint or deity, given as a token of
gratitude for a miracle performed. It is, in its essence, a tangible celebration of an ephemeral event, the material commemoration or expectation of supernatural activity. The impulse to create such objects is global and trans-historical. Examples range from antiquity to the present, from the Himalayan slopes to the forests of South America. Ex-votos represent an intimate act of religious devotion that bridges cultural divisions.
RSVP required to all events.
Please go to bgc.bard.edu/events or call 212 501 3019.
Bard Graduate Center, 38 West 86th Street, New York, NY 10024 (between
Columbus Avenue and Central Park West)
For general information, please contact: academic-eventsbgc.bard.edu or visit our web site at bgc.bard.edu/events.
Schedule:
Thursday, April 28th, 2011
09:30 Breakfast
10:00 Peter N. Miller
Welcome
10:10 Ittai Weinryb
Introduction: Ex Votos as Material Culture
10:30 Jessica Hughes (The Open University, Milton Keynes)
The Biography of an Anatomical Votive from Hellenistic Italy
11:15 John Guy (The Metropolitan Museum of Art, New York)
New Evidence for the Circulation of Buddhist Votive Tablets in early Southeast Asia
12:00 Alexia Petsalis-Diomidis (Corpus Christi College, Oxford)
Shifting Scales and Perspectives: Votive Dedications from the Classical Greek Healing Sanctuary of Asklepios at Epidauros
12:45 Lunch Break
2:15 Megan Holmes (University of Michigan, Ann Arbor)
Renaissance Perspectives on Classical Antique Votive Practices: Antonio degli Agli at Impruneta
3:00 Fredrika Jacobs (Virginia Commonwealth University, Richmond)
The Narrative Modes of Sixteenth Century Tavolette Votive
3:45 Hilary K. Snow (Loyola University Maryland, Baltimore)
Donated Before the Gods: Popular Display of Edo Period Ema Tablets
4:30 Coffee Break
5:00 Clara Bargellini (Universidad Nacional Autónoma de México, Mexico City)
Whose Devotion? Votive Arts in New Spain
5:45 Christopher S. Wood (Yale University, New Haven)
The Votive Scenario
6:30 Discussion
Friday, April 29th, 2011
09:30 Breakfast
10:00 Hannah Baader (Kunsthistorisches Institut, Florence)
Vows on Water: Ships, Naves, Wreckages
10:45 Christiane Gruber (Indiana University, Bloomington)
Nazr Necessities: Votive Practices and Objects in Iranian Muharram Ceremonies
11:30 Coffee Break
11:45 Diana Fane (Brooklyn Museum of Art, New York)
A Mountain Made of Amaranth Dough, A Gingerbread Cookie shaped as a Female Breast, A Tortilla Marked by a Christian Cross: Some Observations on the History and Significance of Votive Offerings in Edible Media
12:30 Kristin Hass (University of Michigan, Ann Arbor)
Speaking the Sacred with the Profane? A Return to the Vietnam Veterans Memorial Collection
1:15 Final Discussion
For additional information contact academiceventsbgc.bard.edu.
Ittai Weinryb
Assistant Professor
Bard Graduate Center:
Decorative Arts, Design History, Material Culture
38 West 86th Street, New York, NY 10024
E weinrybbgc.bard.edu
W bgc.bard.edu <http://www.bgc.bard.edu>
W bgc.bard.edu/degree-programs <http://www.bgc.bard.edu/programs.html>
BGC Exhibitions:
W bgc.bard.edu/gallery <http://www.bgc.bard.edu/gallery/gallery-at-bgc.html>
Reference:
CONF: Ex Voto: Votive Images Across Cultures (New York, 28-29 Apr 11). In: ArtHist.net, Mar 7, 2011 (accessed Feb 23, 2020), <https://arthist.net/archive/1032>.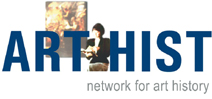 Contributor: Ittai Weinryb
Contribution published: Mar 7, 2011
Add to Facebook