The Body: Out of Time and Without a Place (Vilnius, 21-22 May 2015)
Vilnius, Contemporary Art Centre, May 21 - 22, 2015
Institute of Art Research at Vilnius Academy of Arts invites to the international conference "The Body: Out of Time and Without a Place".
Date and venue: May 21–22, 2015, CAC Reading Room and Cinema Hall, Vokieciu str. 2, Vilnius, Lithuania
All presentations in CAC Reading Room are simultaneously interpreted into English or Lithuanian
Thursday, May 21, 2015
CAC Reading Room
9.15–9.45 Registration
9.45 –10.00 Introduction
I session. Moderated by dr. Jolita Liskeviciene
10.00–10.30 dr. (hp) Ruta Janoniene
The One Created before the World: The Iconography of Paintings Depicting the Immaculate Conception of the Blessed Virgin Mary in the 17th Century Grand Duchy of Lithuania
10.30–11.00 Lijana Birskyte-Klimiene
Miraculous Bodies of Saints: The Case of Batakiai St Anne Sculpture
11.00–11.30 dr. Tojana Raciunaite
Heterotopian Co-presence of Saints and Sinners in the "Space" of the 16–17th Century Painting: A Case of "The Praise of the Blessed Virgin Mary" in All Saints Church, Vilnius
11.30–12.00 Coffee break
II session. Moderated by Lijana Birskyte-Klimiene
12.00–12.30 Elza Tantcheva
All Roads Lead to Rome, or Do They? Representation of the Body in the 17th Century Nave Decoration of the Church of St Atanass in Arbanassi, Bulgaria
12.30–13.00 dr. Edina Eszenyi
Angels as the Manus Dei: Evidence in Art and Angelology
13.00–13.30 Juliane Gatomski
"The Supper at Emmaus" by Jan Steen. A Discourse on the Relevance of the Physical Body of Christ for the Christian Faith
13.30–15.00 Lunch
III session. Moderated by Dovile Tumpyte
15.00–15.30 dr. Jonas Ciurlionis
The Dichotomy of Body/Space and Soul/Time in Classical Metaphysics
15.30–16.00 dr. Arturas Tereskinas
Incarcerated Bodies in the Affective Economy of Disappointment
16.00–16.30 dr. Gintaute Zemaityte
On Disembodied Body, or In What Sense Virtual Reality is Real?
16.30–17.00 Magdalena Lange
Cells and Artists Capable of Restoring Fragments of Bodies: Biology in New Artistic Dimension
CAC Cinema Hall
Artist Talks I
Not interpreted
15.00–16.00 Julijonas Urbonas
Necrophilic Design and the Art of Placebo (EN)
16.00–17.00 Zygimantas Augustinas
To Alter One's Skull (LT)
17.00–17.30 Coffee break
17.30–18.30 Visit to Zilvinas Landzbergas' show "Crown Off", guided by the artist (CAC)
Friday, May 22, 2015
CAC Reading Room
V session. Moderated by dr. Gintaute Zemaityte
10.00–10.30 dr. Rasa Balockaite
The Body as a Signifier of Ideology in the Novel "Roses are Red" by Alfonsas Bieliauskas (1959)
10.30–11.00 Ulrike Gerhardt
Imagining the Absence. The Body as a Mnemonic Topography in Contemporary Art from a Post-socialist Context
11.00–11.30 Giedrius Gulbinas
Social Critique and a Shift of the Notion of the Body in Lithuanian Contemporary Art
11.30–12.00 Migle Anusauskaite
Body that Betrays: The Role of the Body in Contemporary Crime Fiction
12.00–12.30 Coffee break
VI session. Moderated by dr. Ausra Trakselyte
12.30–13.00 dr. Linda Schädler
Where Are We? In What Time Are We? The Place of the Spectator in James Coleman's "Box (AHHARETURNABOUT)" (1977)
13.00–13.30 Dovile Tumpyte
Embodied Mind-specific Art, or When a Perceiver Becomes the Medium
13.30–14.00 dr. Jörg Scheller
The Art of Transcendence in Bodybuilding by the Examples of Eugen Sandow, Arnold Schwarzenegger, and Lisa Lyon
14.00–15.30 Lunch
VII session. Moderated by dr. Ausra Trakselyte
15.30–16.00 Lorenza Gay
Gold, Crimson and Ivory: The Ideal of Female Beauty and its Material Culture in the 16th Century Italy and France
16.00–16.30 Indre Uzuotaite
The Body in the Mirror – "Not Here, Not There, and Right Now"
16.30–17.00 Ieva Burbaite
The Naked Body in Art and Society of the 1920–30s Lithuania: Images of Olga Svede-Dubeneckiene-Kalpokiene (1891–1967)
CAC Cinema Hall
Artists Talks II
Not interpreted
15.30–16.00 dr. Mary O'Neill, dr. Angela Bartram
Here and There: Two Works, Ten Countries (EN)
16.00–16.30 Adomas Danusevicius
Camouflage Masculinity (EN)
16.30–17.00 Jurate Jarulyte
The Body as Subjective Experience: Bodily Integrity and Vulnerability in Art Practice (LT)
For additional information please email to: lina.michele(at)gmail.com,ausra.trakselyte(at)vda.lt, or gintaute.zemaityte(at)vda.lt
Reference:
CONF: The Body: Out of Time and Without a Place (Vilnius, 21-22 May 2015). In: ArtHist.net, May 10, 2015 (accessed Sep 21, 2020), <https://arthist.net/archive/10247>.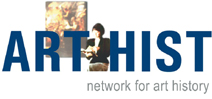 Contributor: Lina Michelkevice, Vilnius Academy of Art
Contribution published: May 10, 2015
Add to Facebook