CFP: Artists' Books: Collaborations (London, 20 Mar 15)
London, March 20, 2015
Deadline: Feb 2, 2015
Artists' Books: Collaborations (London, 20 March 2015)
Richmond, American International University in London, 20 March 2015
Deadline: February 2, 2015
Call for Papers
Artists' Books: Collaborations
Richmond, American International University in London, Lecture Theatre,
17 Young Street, London W8 5EH (United Kingdom)
Friday 20th March 2015
Artists' Books are collaborations. They are often composed of both words and images, and are produced in a combination of media. They can be seen as mixed media dialogues that involve more than one person.
This one day conference examines the collaborative process (author and artist, text and image, maker/bookbinder and artist, etc.) that is fundamental to many examples of Artists' Books or Book Art. The conference focuses on contemporary works and addresses the following fundamental questions: What kinds of dialogues feature in contemporary artists' books? How does this collaboration affect the production and dissemination/display of the work made?
We invite abstracts of no more than 300 words that address aspects of the collaborative process. We welcome proposals for 20 minute papers from a wide range of practitioners from scholars, publishers and curators to artists and writers.
The conference is a collaborative venture between the following institutions: The Trelex Residency, Switzerland; University of Northumbria; Glyndwr University; University College London; and Richmond, American International University in London with Richmond acting as the host institution.
Please send titles and abstracts of up to 300 words, with an indication of your current affiliation, by 2 February 2015 to Prof Dennis de Caires (dennis.decairesrichmond.ac.uk) and Dr Deborah Schultz (deborah.schultzrichmond.ac.uk).
Reference:
CFP: Artists' Books: Collaborations (London, 20 Mar 15). In: ArtHist.net, Jan 21, 2015 (accessed Oct 31, 2020), <https://arthist.net/archive/9294>.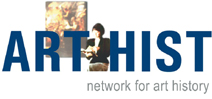 Contributor: Deborah Schultz
Contribution published: Jan 21, 2015
Add to Facebook