CFP: Persona Journal, Issue: Experiments and Displacements
Deadline: Jan 15, 2014
Call for Articles
Persona Journal
#2 EXPERIMENTS AND DISPLACEMENTS
Guest editor: Eduarda Neves
Critical Approaches that place the role of cinema and / or Theatre in
the territory of contemporary art will be encouraged.
Possible topics:
- Poetics and Politics;
- Artistic Collaborations;
- From the screening room to the exhibition space
- Narratives of History / Imaginary and Power
- Production of subjectivities
- Dimensions of the cinematic device in contemporary artistic
- production
- Theatricality and performativity in the contemporary scene: Dialogues
Deadline: January 15, 2014
E-mail: persona.reviews2gmail.com
Reporting date, if accepted: February 17, 2014


Persona Journal - Presentation
"Persona" is proposed as the common point that relates two distinct
forms of expression, the Theater and Cinema.
If in theater the word Persona refers to the mask or the character that
is experienced by the actor, in Cinema is directly linked to filmmaker
Ingmar Bergman and his 1966 film, considered by many as one of his
masterpieces.
We agree that these are forms of expression that travel separate paths,
but it is certain that never in a way so diverging, that makes it
impossible to look at the two as "sisters."
The Department of Theatre and Film of Escola Superior Artística do Porto
presents you the Persona Magazine... A publication dedicated to the
research, creation and debate of ideas...
A journal with the goal of being complete, enlightened and undoubtedly
will provide you passionate readings.
Reference:
CFP: Persona Journal, Issue: Experiments and Displacements. In: ArtHist.net, Nov 17, 2013 (accessed Nov 12, 2019), <https://arthist.net/archive/6441>.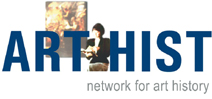 Contributor: Marco Miranda
Contribution published: Nov 17, 2013
Add to Facebook