CFP: Art History Association 17th Annual Symposium (San José, 16 Apr 11)
San Jose State University, April 16, 2011
Deadline: Jan 31, 2011
The Art History Association at San Jose State University encourages graduate students to submit papers for the 17th Annual Art History Symposium commencing on April 16, 2011. Submissions must be received by January 31, 2011. Please see the below description for prompt:
Social art historians analyze art works within the broad social and cultural context in which they were produced. This branch of art history is multifaceted and has contributed some of the freshest approaches to the study of art over the past decades. For instance, T.J. Clark and Linda Nochlin have made groundbreaking contributions, thereby altering the way we understand art and reinvigorating the discipline. Where is the social art history heading? How ought art history to understand "context" today? How is the social aspect of art linked to recent formations in globalization, identity, subjectivity, space, mediatization and museography? The Art History Association at San José State University seeks papers that concern art in its historical context for this graduate student symposium.
for contact information, documents and submission information visit our website at:http://arth.sjsu.edu/aha/index/AHAHomepage.html
Reference:
CFP: Art History Association 17th Annual Symposium (San José, 16 Apr 11). In: ArtHist.net, Dec 9, 2010 (accessed Oct 25, 2020), <https://arthist.net/archive/638>.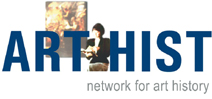 Contributor: Sarah Dragovich, San Jose State University
Contribution published: Dec 9, 2010
Add to Facebook