Estonian Journal of Art History, No. 3 - 4, 2010
The current issue of Estonian journal of art history, Kunstiteaduslikke Uurimusi / Studies on Art and Architecture (no. 3–4, 2010), presents the selected papers of the conference
The Geographies of Art History in the Baltic Region
that took place in Tallinn, Estonia in 2009.
The articles in the main part of the journal reflect upon the history of art history as it developed in the Baltic states and also Finland. More specific case-studies concentrate on the current status and ideological foundations of (national) art history through the analysis of specific institutional frameworks such as academic research, museum displays or criticism. Whilst recognizing the dominance of the national in art-historical thinking in Estonia, Latvia and Lithuania, several articles propose alternative ways and models for re-thinking the boundaries and aims of the discipline both in the local and regional context. The review section includes an overview of the seminar Thinking Art History in East-Central Europe, organised jointly by the Clark Art Institute and the Institute of Art History in Tallinn in May 2010, and information on art history periodicals published in Finland, Latvia and Lithuania.
Contents:
Krista Kodres. Our Own Estonian Art History: Changing Geographies of Art-Historical Narrative
Stella Pelše. Creating the Discipline: Facts, Stories and Sources of Latvian Art History
Jolita Mulevičiūtė. New Aims, Old Means: Rewriting Lithuanian Art History of the National Revival Period
Visa Immonen. Medievalisms with a Difference: Estonia and the Finnish Pre-War Tradition of Antiquarian Art History
Laima Laučkaitė. Writing the Art History of the City: From Nationalism to Multiculturalism
Giedrė Jankevičiūtė. Writing the Art History of the Vanished States: Estonia, Latvia and Lithuania in the 1940s
Linara Dovydaityte. Post-Soviet Writing of History: The Case of the National Gallery of Art in Vilnius
Epp Lankots. History Appropriating Contemporary Concerns: Leonhard Lapin's Architectural History and Mythical Thinking
Alexandra Alisauskas. 'Frends is olvais velcome to Lithuania': The Location of Contemporary Lithuanian Art
Reviews
The journal can be purchased via: http://www.kriso.ee/
Editor of the Special Issue: Katrin Kivimaa
Editor-in-Chief: Virve Sarapik
Assistant editor: Kristina Jõekalda
Kunstiteaduslikke Uurimusi/Studies on Art and Architecture is a peer-reviewed journal of art history, published by the Estonian Society of Art Historians. The journal is indexed in: Central and Eastern European Online Library (CEEOL); Ulrich's Periodicals Directory; H. W. Wilson's Art Full Text; Artbibliographies Modern; EBSCO (Art & Architecture Complete; Art & Architecture Index)
More information about the journal: http://ktu.artun.ee; http://ktu.kty.ee
Reference:
TOC: Estonian Journal of Art History, No. 3 - 4, 2010. In: ArtHist.net, Dec 8, 2010 (accessed Dec 6, 2019), <https://arthist.net/archive/634>.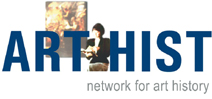 Contributor: Katrin Kivimaa
Contribution published: Dec 8, 2010
Add to Facebook