Italian Art Society Kress Travel and Publication Grants
Application deadline: Oct 7, 2013
The Italian Art Society is pleased to announce this year's competition
for three awards to assist scholars working on Italian art of any
period.
IAS Travel Grants: two grants will be awarded to grad students or
recent PhDs presenting papers on Italian art at a major conference in
2014.
IAS-Kress Travel Grant: one grant will be awarded to support a U.S. or
foreign scholar, with a PhD, travelling from outside the US to present
a paper in an IAS-sponsored session at a major conference in 2014.
IAS Research and Publication Grant: one grant to fund or subsidize a
research trip or publication relating to the study of any aspect of
the architecture or visual arts of Italy, from the prehistoric period
to the present day.
Full information about the travel and research grants is available on
the IAS website:
http://italianartsociety.org/
For further questions about the grants, please contact
awardsitalianartsociety.org
Reference:
STIP: Italian Art Society Kress Travel and Publication Grants. In: ArtHist.net, May 30, 2013 (accessed Aug 22, 2019), <https://arthist.net/archive/5480>.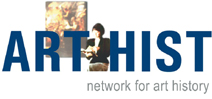 Contributor: Gilbert Jones, Case Western Reserve University
Contribution published: May 30, 2013
Add to Facebook