CFP: EAHN Third International Meeting (Turin, 19-21 Jun 2014)
Turin, June 19 - 21, 2014
Eingabeschluss: 30.09.2013
The European Architectural History Network is organizing a third international meeting in Turin, Italy, in 2014. In accordance with the EAHN mission statement, this meeting proposes to increase the visibility of the discipline, to foster transnational, interdisciplinary and multicultural approaches to the study of the built environment, and to facilitate the exchange of research results in the field.
The call for papers is now open: abstracts are invited for the 24 thematic sessions and 3 round tables. Members of the larger scholarly community are invited to submit proposals related not only to Europe's geographical framework, but also to its transcontinental aspects. Abstracts of no more than 300 words should be submitted by September 30, 2013 through the Conference website.
The complete Call for Papers can be downloaded from the Conference website: www.eahn2014.polito.it
Quellennachweis:
CFP: EAHN Third International Meeting (Turin, 19-21 Jun 2014). In: ArtHist.net, 11.05.2013. Letzter Zugriff 18.10.2017. <https://arthist.net/archive/5325>.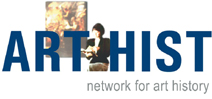 Beiträger: Gaia Caramellino
Beitrag veröffentlicht am: 11.05.2013
Zu Facebook hinzufügen