The Legacy of Thoreau (Bern, 26-27 Oct 2012)
Bern, October 26 - 27, 2012
The Legacy of Thoreau. Transcendentalism in American Art and Culture after 1945
Department of Modern and Contemporary Art History, Bern University
The writings of Henry David Thoreau, who together with Ralph Waldo Emerson is the most prominent protagonist of American Transcendentalism, are an important reference point for the American art of the 1960s and 1970s. Particularly Thoreau's critique of the division of experience and cognition and his revision of aesthetic experience as immanent, procedural and self-reflective proves to be of great importance for postmodern artists. The dismissal of the autonomous modernist artwork, the interest toward everyday activities as well as the amalgamation of different media resulting in new art forms such as the Happening, Performance or Body Art can be connected to this early theory of experience. The transcendental concept of aesthetic experience seems to be anchored so deeply within the cultural consciousness of these artists however that, though consistently exerting influence, it is not explicitly referred to.
The colloquium aims to trace the repercussions of Transcendentalism and Proto-Pragmatism in American art and culture after 1945. Of specific interest is the reinterpretation and sometimes even misconception of trancendentalist ideas, and their reintegration in the cultural context of the 1960s and 1970s. We not only want to trace theoretical similiarities, but also to acknowledge and examine parallels of aesthetic formats: seemingly postmodern artforms such as the walking-tour, the everyday activity, or the inventory list of a certain surrounding may be found already in Thoreau and Emerson. With regard to cultural history as well as the history of theory it is also of interest, in which contexts the Transcendentalists were received during the second half of the twentieth century. Thoreau's and Emerson's descriptions of their aesthetic experience are an integral part of the collective American cultural memory, but because of this immanence their specific influence is seldom examined. A history of aesthetic experience has yet to be written for the United States.
Venue:
Bern University, UniS, Room B-102, Schanzeneckstrasse 1, 3012 Bern
Program:
Friday, October 26, 2012
9:00 a.m.: Introduction by Eva Ehninger
9:15 a.m.: Jason Hill, INHA, Paris, France
The Modern PM Transaction: Art (and Journalism) and Experience at MoMA
10:00 a.m.: Evan Neely, Columbia University, New York, USA
Being Oneself is a Laborious Process! Henry David Thoreau and Abstract Expressionism
10:45 a.m.: Break
11:15 a.m.: Catherine Spencer, University of York, UK
A Calender of Experience: Allen Kaprow's Days Off
12:00 a.m.: Discussion
12:30 p.m.: Lunch break
2:00 p.m.: Mona Schieren, University of the Arts, Bremen, Germany
Uncorruptible Forms. Constructing and Perceiving in Agnes Martin
2:45 p.m.: Eva Ehninger, University of Bern, Switzerland
The Horizontality of Experience. Henry David Thoreau and Land Art
3:30 p.m.: Break
4:00 p.m.: Andrew McMurry, University of Waterloo, Ontario, Canada
Observations on Modernity and Trout Fishing
4:45 p.m.: Discussion
Saturday, October 27, 2012
9:00 a.m.: Introduction by Bernd Herzogenrath
9:15 a.m.: Leyla Haferkamp, University of Cologne, Germany
Beta Phi Kappa: The Extravagant Poetics of Henry David Thoreau
10:00 a.m.: Bernd Herzogenrath, Goethe-University, Frankfurt/Main, Germany
The Weather of Music: From Thoreau to John Luther Adams
10:45 a.m.: Break
11:15 a.m.: Alexis Ruccius, Humboldt University, Berlin, Germany
Soundsculpture as Experience. The Work of Stephan Huene as the Shaping of the Junction between Sound and Image
12:00 a.m.: Discussion
Please register via email:
eva.ehningerikg.unibe.ch
Organization:
Dr. des. Eva Ehninger, Institute of Art History, Bern University / Prof. Bernd Herzogenrath, Institute for British and American Studies, Goethe-University, Frankfurt/Main
Financial support by the Mittelbauvereinigung der Universität Bern and The John Ernest Foundation.
Reference:
CONF: The Legacy of Thoreau (Bern, 26-27 Oct 2012). In: ArtHist.net, Sep 29, 2012 (accessed Oct 24, 2020), <https://arthist.net/archive/3923>.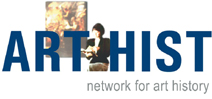 Contributor: Eva Ehninger
Contribution published: Sep 29, 2012
Add to Facebook