CFP: Visual Narratives and Illuminated Manuscripts (RSA, 4-6 Apr 2013)
RSA, San Diego, April 4 - 06, 2013
Deadline: Jun 1, 2012
CALL FOR PAPERS:
Visual Narratives and Illuminated Manuscripts
A session at the annual meeting of the Renaissance Society of America,
4-6 April, San Diego, California.
Drawing from the works on text and image from Visual Culture scholars, this panel aims to understand and analyze this multifaceted art form, the illuminated manuscript. All papers addressing the various aspects of the fraught and complex relationship between text and image in the illuminated manuscripts (from Medieval to the Renaissance period as well as Eastern illuminated manuscripts, i.e. Turkish, Arabic, etc.) are welcomed.
All papers from a variety of disciplines (Art History, Comparative Literature, History, Depts. of Languages & Literature, English, etc.) and approaches are encouraged. Interdisciplinary and cross-cultural approaches are especially welcome.
Please e-mail an abstract and a brief curriculum vitae to Nhora Serrano and Martine van
Elk at Nhora.Serranocsulb.edu and Martine.vanElkcsulb.edu as soon as possible, but no later than June 1, 2012.
This session will be sponsored by the Center for Medieval and
Renaissance Studies at California State University, Long Beach
For more information, see the conference website: www.rsa.org
Reference:
CFP: Visual Narratives and Illuminated Manuscripts (RSA, 4-6 Apr 2013). In: ArtHist.net, May 13, 2012 (accessed Jan 25, 2020), <https://arthist.net/archive/3272>.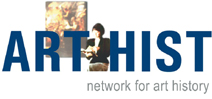 Contributor: Nhora Serrano
Contribution published: May 13, 2012
Add to Facebook