A battery of ideas: reading Beuys today (Sydney, 5 May 12)
University of Sydney: Philosophy Room S249, The Quadrangle, May 5, 2012
Symposium - A Battery of Ideas: Reading Beuys Today
This symposium will present various ways of reading Beuys today, from performance art to relational aesthetics. Speakers include Thomas Berghuis, Anthony Bond, Donna West Brett, Janet Laurence, Bernice Murphy and Tom Nicholson. The symposium is in assocation with the Joseph Beuys and the 'Energy Plan' exhibition in the University Art Gallery.
Symposium program
2pm: Dr Ann Stephen, Senior Curator, University Art Gallery
Welcome
2.05: Donna West Brett,(Curator/Art Historian)
'Joseph Beuys and Werner Kruger'
2.15: Anthony Bond, (Director, Curatorial, The Art Gallery of NSW)
'Beuys and his practice'
2.45: Bernice Murphy, (Curator and founding director of the MCA)
'Beuys in the Power collection'
3.15: Janet Laurence (Artist)
'The influence of Beuys on artistic practice' Dr Thomas Berguis (Art Historian) 'Beuys and performance art in Asia'
Dr Tom Nicholson (Art Historian) 'Beuys¹s performance art/actions'
3.45: Discussion
4.30: Exhibition launch, University Art Gallery, War Memorial Arch for
official exhibition opening by Anthony Bond
Free Event
http://sydney.edu.au/museums/events_exhibitions/art_gallery_exhibitions.shtml
Tel: +61 2 9351 6883
Email: art.collectionsydney.edu.au
Quellennachweis:
CONF: A battery of ideas: reading Beuys today (Sydney, 5 May 12). In: ArtHist.net, 23.04.2012. Letzter Zugriff 18.10.2017. <https://arthist.net/archive/3149>.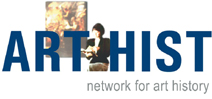 Beiträger: Donna West Brett
Beitrag veröffentlicht am: 23.04.2012
Zu Facebook hinzufügen