Warburg, Benjamin & Kulturwissenschaft (London, 14-15 Jun 12)
The Warburg Institute, London, June 14 - 15, 2012
Warburg, Benjamin and Kulturwissenschaft
A conference organised by Claudia Wedepohl and Peter Mack
In continental Europe the intellectual legacy of Aby Warburg is currently a major topic of debate. Several eminent German art historians have announced that the completion of the edition of Warburg's writings is now a national priority. As the holder of Warburg's papers the Warburg Institute is actively involved in editing Warburg's writings. Walter Benjamin was almost a generation younger, but his legacy, in contrast, has been much more widely discussed. The comparative cultural historical method Warburg and Benjamin introduced independently offers ample ground for comparison, as scholars have shown in recent years. By looking at historical periods with a similar transitional character, Warburg and Benjamin developed radically new ways of perceiving and presenting the historical changes they observed. Above all they were both interested in human psychology as a constitutional factor for the phenomenon called 'culture'. The terminology they developed through intuition is based on similar ideas, and has indeed become part of the language of the discipline of cultural history.
The aim of this conference to explore the parallels between two eminent theoretical thinkers and to inspire a new attention to Warburg's writings in the UK.
Programme
Thursday 14 June
10.30 Registration and Coffee
11.00 Welcome and Introduction: Peter Mack and Claudia Wedepohl
Matthew Rampley: "Benjamin's Warburg: On the Influence of Walter Benjamin on Aby Warburg"
12.00 Michael Diers: "Warburg, Benjamin, and the Paradigm of Cultural (Art) History"
1.00 Lunch for all participants in the Common Room
2.00 Horst Bredekamp and Claudia Wedepohl: "Aby Warburg meets Albert Einstein: Mars as a Lantern of the Earth"
2.50 Gerhard Wolf: "Warburg's and Benjamin's Mediterranean Chronotopoi: Image, Language, Space"
3.40 Tea
4.10 Christopher Johnson: "Figuring the Baroque: Warburg and Benjamin"
5.00 Andrea Pinotti: "Origin vs Genesis. Warburg and Benjamin in the Footsteps of Goethe's Morphology"
6.00 Reception for all participants in the Common Room
7.00 Dinner (for speakers and organisers only)
Friday 15 June
10.00 Coffee
10.30 Philipp Ekardt: "Towards a Science of Dress: Warburg and Benjamin as Fashion Thinkers"
11.20 Cornelia Zumbusch: "Modern Forms of Fashion: Warburg, Simmel, Benjamin"
12.10 Alice Barale: "Perseus and Medusa: Between Warburg and Benjamin"
1.00 Lunch for all participants
2.00 Frederic Schwartz: "Aby Warburg and the Spirit of Capitalism"
2.50 Karen Lang: "This and That: Detail and Analogy in Warburg and Benjamin"
3.40 Tea
4.00 Howard Caygill: "Warburg, Benjamin and the Archives of Outsider Art"
4.50 Closing Discussion
5.20 Conference ends
Registration
Registration: £40 (£25 for concessions) including coffee/tea, and a sandwich lunch
Booking for this conference will open on 1 February 2012. Please email Warburg(at)sas.ac.uk to register
http://warburg.sas.ac.uk/events/colloquia-2011-12/warburg-benjamin
Quellennachweis:
CONF: Warburg, Benjamin & Kulturwissenschaft (London, 14-15 Jun 12). In: ArtHist.net, 14.03.2012. Letzter Zugriff 16.01.2018. <https://arthist.net/archive/2902>.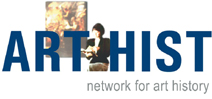 Beiträger: Michael Diers
Beitrag veröffentlicht am: 14.03.2012
Zu Facebook hinzufügen