Homage to Tradition (Hong Kong, 13-15 Dec 12)
Chinese University of Hong Kong, December 13 - 15, 2012
Homage to Tradition
A Symposium on East Asian Art in Honour of Professor Roderick Whitfield
Chinese University of Hong Kong, 13th-15th December 2012
This symposium and a related festschrift publication to follow will
include papers by Professor Whitfield's students and colleagues. Both
will honour Roderick Whitfield's excellent scholarship, his unwavering
support and teaching to his students, and his significant contribution
to the field of Asian art history and archaeology. The main theme of
this symposium, 'Homage to Tradition,' pays respect to Roderick
Whitfield's tireless exploration of China's past and his numerous
publications in search of beauty and truth. Many of Roderick
Whitfield's students are playing leading roles in Chinese art history,
architecture and archaeology, in academia, museums, in publishing and
the commercial sector. We hope all of us will present new research
relating to the ways of appreciating art and cultural relics, linking
art history with a multitude of other disciplines, including religion,
anthropology, architecture, literature, political and social history,
language, and translation theory.
13 December, 13.00-17.30
Session 1 Paradigm
- Meihua Shao (Tree Valley Foundation, CIST Centre, Taiwan), The
Manufacture of Neolithic Nephrite and Stone Yue Axes from the Liangzhu
Burial Mounds in Southeast China
- Jenny Chao-Hui Liu (Cambridge History of China, Princeton
University), Zhaoling and Qianling: Two Models for Imperial Tomb
Building in the Tang (618-907 CE)
- Iman Lai (National Palace Museum, Taipei), The Last Glory:
Reconstructing the History of Esoteric Buddhism in Late Tang China
- Fang-Mei Chen (National Taiwan University), Emperor Kangxi and the
Creation and Diffusion of Imperial Inscribed Boards in Confucius
Temples?Case Study on "Model Teacher of Every Age ????" Inscribed Board
in Tainan, Taiwan
- Puay-Peng Ho (Chinese University of Hong Kong), Narrative or
Representation: Rethinking Chinese Architectural History
14 December, 9.30-17.30
Session 2 Whose Tradition?
- Chung-Hui Tsui (Hong Kong University), Imperial Taste of Northern
Liang Calligraphy
- Ming Mao (University of London-SOAS), Hall of Ambassadors in Ancient
China and Central Asia
- Chih-Hung Yen (National Chi-Nan University), Iconography of Medicine
Buddha in Dunhuang and Southeast Asia
- Sek-Eng Teo (National Heritage Board, Singapore), Mahayana and
Theravada - Exploring the traditions through the Mahaparinirvana
Jingbian
- Pi-Fen Chung (University of Edinburgh), Tibetan Elements in Tangut
Mandalas
Session 3 Preservation In New Perspective
- Marianne Wong (City University of Hong Kong), "Shiwan Doll" in
Cultural Heritage Perspective
- Sabrina Rastelli (University of Venice), Song Ceramics and
Archaeological Discoveries: A New Story
- Marnix Wells (Independent Scholar), Homage to Tradition - The Lost
Art of Mural Painting in China
- Yi-Hsin Lin (University of London-SOAS), The Collection of Painting
and Calligraphy from the Pan Family in Nineteenth-Century Suzhou
- Hongxing Zhang (Victoria and Albert Museum, London), Painting
Materials and Techniques: A Brief Survey of the Published Works from
the 1930s to the Present
15 December, 9.30-17.30
Session 4 Rebels And Hybrids

- Hui Yu (Palace Museum, Beijing), An Examination of Emperor Huizong's
handscroll of Willow, Crows, Reeds and Wild Geese
- Yeewan Koon (Hong Kong University), "Playing" Homage: Qiu Ying's
"Qingming Shanghe Tu"
- Yang Liu (Minneapolis Institute of Arts), The Three Clarities in Ming
Daoist Painting
- Lennert Gesterkamp (Zhejiang University), A Ming Painting of Daoist
Immortals' Gathering
- Chia-Ling Yang (University of Edinburgh), Homage to "Tradition"? ?The
Political Use of 'Jinshi' in Modern China
Session 5 Tribute

- Shwu-Ching Lee (National Chung-Cheng University), Forgeries Signed as
Mei Qing: Some New Examples
- Sze Wee Low (National Art Gallery of Singapore), Chen Wen-Hsi:
Innovations within the Ink Tradition
- Caroline Blunden (The Alan Baxter Gallery), Homage to Tradition -
Calligraphic Works of Chen Dehong (1936 - )
- Sajid Rizvi (Eastern Art Report, East Asia Journal, Saffron Books,
EAP), Twists in the Tale: Chinese Contemporary Art's Responses and
Tributes to Tradition
Roderick Whitfield (University of London-SOAS), Concluding Speech
This symposium is hosted by Puay-Peng Ho (Chinese University of Hong
Kong) and co-organised by Hongxing Zhang (Victoria and Albert Museum)
and Chia-Ling Yang (University of Edinburgh). The festschrift
publication will be edited by Puay-Peng Ho and Marianne Wong (City
University of HK) and published in China Culture Quarterly, City
University of Hong Kong Press.
This is FREE event, an early registration is required. For further
information and registration, please email Dr Chia-Ling Yang
(c.yanged.ac.uk).
Quellennachweis:
CONF: Homage to Tradition (Hong Kong, 13-15 Dec 12). In: ArtHist.net, 05.03.2012. Letzter Zugriff 17.01.2018. <https://arthist.net/archive/2838>.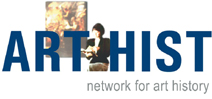 Beiträger: Chia-Ling Yang, University of Edinburgh
Beitrag veröffentlicht am: 05.03.2012
Zu Facebook hinzufügen