CFP: Feminisms and Curating (Stockholm, 24-27 Oct 12)
Stockholm, October 24 - 27, 2012
Deadline: Jan 15, 2012
Art History Conference NORDIK 2012
Session: Feminisms and Curating. Strategies, Interventions, Histories
Feminist theories and methodologies are by now well integrated in art historical research and artistic practices. In recent years, feminisms in art have been institutionalized in major art exhibitions, e.g. WACK! (Los Angeles & touring), Global Feminisms (New York), Rebelle (Arnhem), Konstfeminism (Helsingborg & touring), Goddesses (Oslo), Gender Check (Vienna & Warsaw) and Gender Battle (Santiago de Compostela). Public art museums have shown a growing interest in working with feminist perspectives and gender equality in relation to museum collections (see e.g. Andra Önskemuseet, Moderna Museet, Stockholm and Modern Women, MoMA, New York). Obviously, feminist art curating, as a practice of art interpretation and politics of display, intersects with this diverse area of research and artistic practices. On the other hand, the institutionalisation of feminisms, its relative success, or failure, is under debate. Institutional critique has been a crucial feminist methodology and many interventions have taken place outside the institutional context of the white cube and strategically have targeted established art practices and ideologies.
It is only recently that a theorization of feminist art curating as a specific field of knowledge, has emerged. This session invites papers that present critical perspectives on and analyses of feminist art curating, its strategies, interventions and histories. The general objective of the session is to theorize and to critically reflect on the diverse practices of feminist art curating from the 1960s onward. The context is not limited to art museums and exhibitions alone, but includes all kinds of alternative spaces for artistic interventions.
Topical question include, but are not restricted to, the following:
•How can the diverse practices feminist art curating be theorized and historicized?
•Which theories and methodologies have informed the strategies of feminist art curating?
•How are the interventions feminist art curating related to political, economic, social, and cultural structures?
There is a limited literature on feminist art curating. A seminal publication was the "Curatorial Strategies" issue of n.paradoxa (ed. Renee Baert, 2006). In 2010, Feminisms is still our name: 7 Essays on Historiography and Curatorial Practices (eds. Hedlin Hayden & Sjöholm Skrubbe), focusing on historiographical critique and the relation between academic and curatorial feminist practices, was published. The forthcoming book Politics in a Glass Case: Exhibiting Women's and Feminist Art (eds. Dimitrakaki & Perry, forthcoming 2011) investigates the impact of feminism on curatorial practice and exhibition cultures in Europe and North America. Research related to the specific question of feminist exhibitions and curatorial practices has been presented in publications on museum critique, e.g. Griselda Pollock's Encounters in the Virtual Feminist Museum: Time, Space and the Archive (2007). Beginning in 2010, the international research network Transnational perspectives on women's art, feminism and curating, whose participants include scholars, curators and artists, has arranged a number of workshops and symposia devoted to this particular field of research (see http://arts.brighton.ac.uk/research/irn).

Chair: Jessica Sjöholm Skrubbe, Ph.D., Researcher, Dept. of Art History, Stockholm University (jessica.skrubbearthistory.su.se)
NB: Direct your communication both to the chairs of relevant sessions
and to the conference organisers at: papers.nordik2012arthistory.su.se
This is one panel at the NORDIK conference. We invite paper proposals
for the 21 sessions spanning a wide range of topics.
Submit a 1-2 page abstract, brief c.v. (two pages max.), and full
contact information by January 15th, 2012.
More information: http://nordicarthistory.org/conference
Call for papers by January 15th, 2012
Reference:
CFP: Feminisms and Curating (Stockholm, 24-27 Oct 12). In: ArtHist.net, Jan 10, 2012 (accessed Aug 13, 2020), <https://arthist.net/archive/2508>.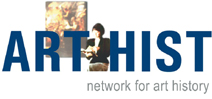 Contributor: Jessica Sjöholm Skrubbe, Department of History of Art
Contribution published: Jan 10, 2012
Add to Facebook