CFP: The Decorated School in Europe (Cadiz, Sept 2012)
Cadiz Spain, September 19 - 21, 2012
Deadline: Feb 1, 2012
Dear List
I am soliciting paper proposals for a panel tentatively titled "The Decorated School in Europe' to be presented at the 2012 European Educational Research Conference in Cadiz, Spain. September 18-21. This will contribute to sessions coordinated by Network 17 of the ECER 'Histories of Education. See http://www.eera.de/networks/
My own paper will be based on progress so far in defining and identifying examples of 'decoration' in school buildings in the UK. This is ongoing work supported by the Arts and Humanities Research Council (AHRC). See www.thedecoratedschool.blogspot.com
Ideally, papers from different regions of Europe will present data that is already evident about murals, sculptures, glass, textiles, and other media which resulted from artists and designers collaborating with teachers and / or architects in the design of school buildings. The result will strengthen the possibilities of gaining further research funding in an international context.
Please contact me directly with ideas and suggestions.
The proposals need to be submitted by February 1st 2012.
Dr Catherine Burke
Senior Lecturer in Education
Faculty of Education
University of Cambridge.
cb552cam.ac.uk
Reference:
CFP: The Decorated School in Europe (Cadiz, Sept 2012). In: ArtHist.net, Jan 7, 2012 (accessed Aug 13, 2020), <https://arthist.net/archive/2499>.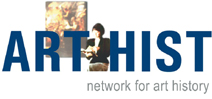 Contributor: Catherine Burke
Contribution published: Jan 7, 2012
Add to Facebook