Picturing Jewish Dress (14 Oct-7 Dec 20)
Online, October 14 - December 7, 2020
Picturing Jewish Dress: Researching Belonging and Identification Through Historical Visual Sources
This online workshop series seeks to explore the significance of dress in Jewish history through engagement with and exploration of visual sources. Scholars interested in Jewish history have emphasised the importance of cultural practices as an expression of belonging and identification across broad time periods. A few of them have also fruitfully explored the significance of dress and visual representations. However, studies that integrate these different lines of inquiry with an explicit focus on visual representations of Jewish dress and the visual creation of notions of 'Jewishness' through dress are scarce.
The workshop series seeks to integrate these impulses across a broad historical timeframe by focusing on five key themes that organise the structure of the programme into five distinct sessions: "Photographic Visibilities", "Women", "Holocaust", "Illustrations with Photographs", and "Family Photographs".
Each of the five sessions will explore how visual representations of dress can be used to gain insights into questions of belonging and identification, values, traditions and histories across diverse Jewish communities. They will equally investigate how visual representations of Jewish dress may enable us to understand the mechanisms of discrimination and exclusion used by non-Jewish actors. In this respect, particular attention will be given to the role that specifically photography has played in circulating and perpetuating photographic as well as reproductions of pre-photographic imagery about Jewish life and culture.
PROGRAMME
All time slots are in UTC • GMT + 0:00
SESSION 1: Photographic Visibilities – 14 October 2020, 8-9.30am
- "Jews and Trachtenmoden: Rural Dress and Self-Fashioning in Austria during the Fin-de-Siecle and Interwar Periods" | Jonathan C. Kaplan, Honorary Adjunct Fellow, University of Technology Sydney, Australia.
- "Victorian Palestinians as Biblical Jews: How Long-Standing Christian Bias Impeded Knowledge of Ancient Jewish Dress" | Katie Turner, Independent Researcher.
—-
SESSION 2: Women – 28 October 2020, 4-5.30pm
- "From Subtle Signals to Conspicuous Consumption: Jewish Dress in Early 20th-Century Germany" | Kerry Wallach, Gettysburg College, Pennsylvania.
- "Jewish Women, English Dress: Refugees and Women in Uniform in Wartime England" | Jeordy Raines, Independent Researcher.
- "'Who is the Fairest of Them All?': Jewish Beauty Pageant in Interwar Poland" | Emma Zohar, Max Planck Institute Berlin.
—-
SESSION 3: Holocaust – 11 November 2020, 5-6.30pm
- "Targeting, Ghetto Labour, and Mass Murder: Photos of Jewish Clothing as a Visual Chronicle of the Holocaust" | Nate Weston, Seattle Central College.
- "Traces of Jewish Fashion makers from the Holocaust" | Lou Taylor, University of Brighton.
—-
SESSION 4: Illustrations with Photographs – 27 November 2020, 4-5.30pm
- "Historical Depictions of Ottoman Jewish Women's Ferâces, 17th–19th Century" | Nazli Alimen, Birmingham City University.
- "Creating Images of Jews in Early Modern Europe" | Cornelia Aust, Bielefeld University.
- "Postcarding Galician and Bukovinian Jews: Key Visuals at the Turn of the Century" | Maren Röger, University of Augsburg.
—-
SESSION 5: Family Photographs – 7 December 2020, 3-4.30pm
- "From Polish Hassidim to Israeli Farmers in Photographs: Identity Transformation and the Family Narrative" | Dina Feldman, Independent Researcher.
- "Nineteenth-Century Jews in Costume: Negotiating Belonging and Difference" | Michele Klein, Independent Researcher
- "A Genealogy of Jewish Dress: Three Generations of Costuming in One Family" | Shaari Neretin, Independent Researcher.
—-
Host: Gil Pasternak, De Montfort University Leicester, and Svenja Bethke, Hebrew University of Jerusalem
Visit the conference website for further information and registration links: http://picturingjewishdress.com/
Reference:
ANN: Picturing Jewish Dress (14 Oct-7 Dec 20). In: ArtHist.net, Oct 14, 2020 (accessed Oct 24, 2020), <https://arthist.net/archive/23725>.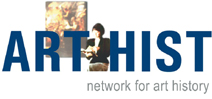 Contributor: Gil Pasternak and Svenja Bethke, Online
Contribution published: Oct 14, 2020
Add to Facebook