Senior Reference Data Curator (Scientific Assistant, 60–100%), ETH Zurich
ETH Zurich, Switzerland // Institute for the History and Theory of Architecture (gta)
Application deadline: Jul 15, 2020
The gta Digital unites scholarly expertise in architectural history by providing access to comprehensive semantic cultural heritage data, most recent digital research methodologies and state-of-the-art research technology tailored to the needs of advanced digital research projects in the field of architectural and art history. A division of the Institute for the History and Theory of Architecture (gta) at ETH Zurich, the gta Digital is hosting the institutes research infrastructures and collection management systems, making rich digital research resources from highly specialised collections and research projects available to individual researchers. For the expansion of our fast growing team we are seeking to recruit a

Senior Reference Data Curator (Scientific Assistant, 60–100%)
to commence immediately or by agreement. The incumbent will be instrumental for the editorial data curation of the institutes digital collection management system and the public gta Research Portal, focussing on collections and reference data from the gta Archives and various SNSF funded research projects. The positions involves the

- Editorial curation of multilingual, scholarly reference data
- Digital curation, enrichment and harmonisation of rich semantic data
- Management and editorial curation of the institutes collection management system
- Creation and maintenance of editorial guidelines and necessary documentations
- Advising researchers and cataloguers on best practices and editorial guidelines
- Coordination of editorial processes with the gta Archives and SNSF research projects • Supervision of a small team of data curators
- Support of and collaboration with a team of semantic data engineers
The ideal candidate should have a master's degree in the humanities (art history, history, architecture, alike) or/and information science. Profound knowledge in the history of Modern Architecture and a proven track record in editorial curation, management, and digital publication of collections data and/or reference data are mandatory. A keen interest in and genuine understanding of historical research questions and methodologies as well as a strong affinity to cultural heritage data are essential. Prior experience in and advanced knowledge of current methodologies in the digital humanities and social sciences are considered a plus. So is working experience with semantic reference data and digital assets management. The position requires proficient knowledge of at least two national languages as well as English. Generous conditions of the ETH Zurich apply. The contract will be initially limited to one year, with possibility of extension.
We look forward to receiving your application (including letter of motivation, CV, diplomas, certificates, previous jobs, and references) by mail to thomas.haensligta.arch.ethz.ch by July 15th, 2020, at the latest. For additional information please contact Thomas Hänsli (director gta Digital, thomas.haensligta.arch.ethz.ch)
Reference:
JOB: Senior Reference Data Curator (Scientific Assistant, 60–100%), ETH Zurich. In: ArtHist.net, Jun 30, 2020 (accessed Jul 4, 2020), <https://arthist.net/archive/23328>.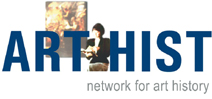 Contributor: Thomas Hänsli
Contribution published: Jun 30, 2020
Add to Facebook