Pilkington Chair in History of Art (Manchester, UK)
University of Manchester, September 01, 2012
Application deadline: Feb 9, 2012
We are looking to appoint a leading art historian to this prestigious Chair.
Originally endowed in 1956, the Pilkington Chair has been the beacon for History of Art at Manchester for nearly fifty years. In the recent past, the Chair has been held by distinguished art historians at the forefront of the discipline. The next Pilkington Chair we hope will be similarly influential in shaping the future direction of art history.
Art History & Visual Studies is part of a large Faculty of Humanities offering exciting opportunities for collaboration with other disciplines and research centres. AHVS was ranked fourth out of 30 art history departments in the UK in the Research Assessment Exercise of 2008. This new appointment is aimed at maintaining our strongly competitive position.
The person appointed may have expertise in any area of art history. You will have an outstanding research and publication record and will be expected to make a distinctive contribution to AHVS's innovative teaching and thriving research culture, as well as provide intellectual leadership for the subject area and more broadly.
The post is available from 1 September 2012 or as soon as possible thereafter.
Salary is negotiable within the professorial range.
For further particulars and information about how to apply for this vacancy (Ref: HUM - 00425) please visit: www.worldleadingminds.manchester.ac.uk
Informal inquiries may be made to Professor David Lomas, Head of Subject, Art History & Visual Studies (email: david.c.lomasmanchester.ac.uk).
Reference:
JOB: Pilkington Chair in History of Art (Manchester, UK). In: ArtHist.net, Nov 27, 2011 (accessed Feb 26, 2020), <https://arthist.net/archive/2329>.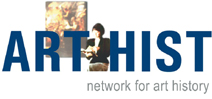 Contributor: Professor David Lomas
Contribution published: Nov 27, 2011
Add to Facebook