Research Coordinator and Public Relations Manager, Florence
Kunsthistorisches Institut in Florenz
Application deadline: Jul 31, 2020
[German version below]
The Kunsthistorisches Institut in Florenz, founded in 1897, has been an institute of the Max Planck Society since 2002. Its research focuses on the histories of art and architecture in a transcultural perspective. An important concern is the combination of innovative art historical research and a critical engagement with current global challenges (urbanism, ecology, cultural heritage in the Anthropocene, the future of museums, digital humanities). The Institute is particularly committed to supporting young promising international scholars.
At the earliest possible date, we are looking for a Research Coordinator and Public Relations Manager (full-time position for an initial period of 1 year with the possibility to become permanent).
Tasks
- Press and public relations using all communication channels
- Multilingual presentation and communication of the Institute's research projects and results
- Homepage, newsletter and blog: Writing and editing of texts, supervision of graphic design
- Social networks: content creation, monitoring and further development
- Organization and promotion of scientific and public events, internal communication with scholars
- Coordination and editing of the triennial research reports
- Representation of the Institute in various committees and at events
- Creation of innovative formats of communication, further conceptual development of public relations and research coordination in a transdisciplinary and transcultural environment
Profile
- Completed studies in art or architectural histories, visual studies or related fields (MA or PhD)
- Working experience in an academic environment and in public relations would be of advantage
- Very good language and writing skills in at least two of the languages practiced at the Institute: English, German, Italian
- Competence in the management of websites
- Experience in editing texts and images (print and web)
- Structured, efficient working method and excellent organizational skills
- Communicative, flexible and open personality
- Proven capacity for teamwork and the ability to lead a team
You can expect a stimulating and versatile job, a creative environment in a highly esteemed, internationally connected research institute.
Given the requirements are met, we offer remuneration in accordance with the collective wage agreement for the German public sector (TVöD Bund) with corresponding allowances and benefits. In the event that TVöD is not applicable, adequate remuneration is paid in accordance with the remuneration scheme of the German Embassy in Rome, Italy.
We provide flexible working hours with adaptable arrangements.
The Max Planck Society strives for gender equality and diversity. This is an important concern when filling the position. The Max Planck Society also is committed to employ more disabled people. Applications from disabled persons are expressly welcome.
Please submit your completed application (including letter of motivation, full CV and copy of relevant qualifications/certificates in 3 separate PDFs) via our online application portal (https://proto.khi.fi.it/wp) by 31 July 2020. For further questions and/or technical assistance, please write to khi-pressekhi.fi.it.
——————-
Das Kunsthistorische Institut in Florenz, 1897 gegründet, ist seit 2002 ein Institut der Max-Planck-Gesellschaft. Forschungsschwerpunkte sind Kunst- und Architekturgeschichten in transkultureller Perspektive. Ein wichtiges Anliegen ist die Verbindung von innovativer historischer Forschung und kritischer Auseinandersetzung mit aktuellen, globalen Herausforderungen (Urbanistik, Ökologie, Cultural Heritage im Anthropozän, Zukunft der Museen, Digital Humanities). Ein besonderes Engagement gilt dabei der Förderung exzellenter junger, internationaler Wissenschaftler*innen.
Das Institut sucht zum nächstmöglichen Zeitpunkt in Vollzeit für zunächst 1 Jahr mit der Option auf Entfristung eine/n Referent/in für Öffentlichkeitsarbeit und Forschungskoordination (w/m/d).
Aufgaben
- Presse- und Öffentlichkeitsarbeit über alle Kommunikationskanäle
- mehrsprachige Präsentation und Vermittlung von Forschungsprojekten und -ergebnissen des Instituts
- Homepage, Newsletter und Blog: Verfassen und Redaktion von Texten, Betreuung der graphischen Gestaltung
- Soziale Netzwerke: Erstellen von Inhalten sowie Monitoring und Weiterentwicklung
- Organisation und Bewerbung von wissenschaftlichen und öffentlichen Veranstaltungen, interne Kommunikation mit den Wissenschaftler*innen
- Koordination und Redaktion der Forschungsberichte
- Vertretung des Instituts in verschiedenen Gremien sowie auf Veranstaltungen
- Etablierung neuer Formate der Wissenschaftskommunikation sowie konzeptionelle Weiterentwicklung von Öffentlichkeitsarbeit und Forschungskoordination in einem transdisziplinären und interkulturellen Umfeld
Profil
- Abgeschlossenes Studium der Kunst-, Bild- oder Architekturgeschichte(n) oder benachbarter Disziplinen bzw. Studiengänge (Master oder Promotion)
- Erfahrungen im Wissenschaftsbetrieb und im Bereich Öffentlichkeitsarbeit sind von Vorteil
- Sehr gute Beherrschung in Wort und Schrift von mindestens zwei der am Institut hauptsächlich gesprochenen Sprachen Englisch, Deutsch, Italienisch
- Kompetenz in der Betreuung von Webseiten
- Erfahrungen in der Redaktion von Texten und Bildern in Print und Web
- Strukturierte, effiziente Arbeitsweise und ausgeprägtes Organisationstalent
- Kommunikative, flexible und offene Persönlichkeit
- Kompetenz zur Teamarbeit und -leitung
- Sie erwartet eine interessante und vielseitige Tätigkeit sowie ein kreatives Umfeld in einem international vernetzten Forschungsinstitut.
Wir bieten bei Vorliegen der Voraussetzungen eine Vergütung nach dem Tarifvertrag für den öffentlichen Dienst (TVöD Bund) mit entsprechenden Zulagen. Sozialleistungen werden wie im öffentlichen Dienst (Bund) gewährt. Zusätzliche Altersversorgung durch die Versorgungsanstalt des Bundes und der Länder (VBL).
Bei Nichtanwendbarkeit des TVöD wird eine adäquate Vergütung gemäß Vergütungsschema der Deutschen Botschaft Rom gezahlt.
Variable Arbeitszeit mit flexiblen Gestaltungsmöglichkeiten.
Die Max-Planck-Gesellschaft strebt nach Geschlechtergerechtigkeit und Vielfalt. Dies ist ein wichtiges Anliegen bei der Besetzung der Stelle. Die Max-Planck-Gesellschaft ist ferner bemüht, mehr schwerbehinderte Menschen zu beschäftigen. Bewerbungen Schwerbehinderter sind daher ausdrücklich erwünscht.
Ihre Bewerbung mit den üblichen Unterlagen (Motivationsschreiben, ausführlicher Lebenslauf, Zeugnisse; 3 separate PDFs) reichen Sie bitte bis zum 31. Juli 2020 über unser Bewerbungsportal (https://proto.khi.fi.it/wp) ein. Bei Rückfragen und/oder technischen Problemen schreiben Sie bitte an khi-pressekhi.fi.it.
Reference:
JOB: Research Coordinator and Public Relations Manager, Florence. In: ArtHist.net, Jun 22, 2020 (accessed Jul 4, 2020), <https://arthist.net/archive/23283>.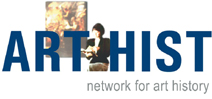 Contributor: Mandy Richter
Contribution published: Jun 22, 2020
Add to Facebook