Terms of Art (New York, 1-2 Dec 20)
CUNY Graduate Center, 365 Fifth Avenue, New York, NY 10016, 01. - 02.12.2020
Registration deadline: Nov 2, 2020
www.dfs.ny.gov/termsofart
Terms of Art: Understanding the Mechanics of Dispossession During the Nazi Period
Note: Despite the postponement of the symposium from May 2020 to December 2020, the registration process for the symposium remains open. Kindly complete the form on the symposium website, http://www.dfs.ny.gov/termsofart.
Please note that space is limited, and the symposium centers on a highly specialized subject. In order to ensure the substance remains focused, participation is intended for practitioners in this field including claimant representatives, attorneys, members of the art trade, cultural institution professionals, provenance researchers, historians and art historians.
This symposium aims to explore from the historical, art historical and practical perspectives and across practitioner groups, what it means to describe involuntary loss using a specific term. The symposium will include expert paper presentations and panel-led discussions among claimant representatives, attorneys, members of the art trade, cultural institutions, provenance researchers, historians and art historians.
Following the symposium, papers will be published as a free online book. The goal of the publication is to further the dialogue concerning this issue and promote greater understanding about the mechanics of dispossession as they relate to claims for artwork involuntarily lost as a result of Nazi persecution.
Our aim is to inform and guide future discussions about the disparate views on these historical events and how a common understanding of these terms can effectively contribute to resolving claims in a more consistent and expeditious manner.
Terms of Art: Understanding the Mechanics of Dispossession During the Nazi Period - AGENDA
Please note that this agenda is subject to change.
Tuesday, December 1, 2020
8:15 – 8:45
Registration/Coffee
8:45 – 9:30
Welcome
Opening Remarks by the Superintendent of Financial Services Linda A. Lacewell
9:30 – 11:15
A Historical Account of Acts of Dispossession
Susanne Kiel, M.A.
Deutsches Schifffahrtsmuseum · German Maritime Museum, Bremerhaven, Germany
The handling of removal goods of Jewish emigrants in Bremen after 1939
Daria Brasca, PhD
Università degli Studi di Udine, Udine, Italy
The Dispossession of the Jewish-owned Cultural Property under Fascism: Contention between National and Local Authorities
Michaela Sidenberg
Curator in Chief, Jewish Museum of Prague, Prague, Czech Republic
The Banality of Legal: The Case of Forced Donations and the Politics of Cultural Heritage Preservation in the Period of the Second Czechoslovak Republic
Dr. Felicitas Thurn-Valsassina
Dorotheum GmbH & Co KG, Vienna, Austria
On-site auctions of Jewish property 1938-1940: A case study from Vienna
Q&A
11:15 – 11:30
Coffee Break
11:30 – 12:30
The Historical Contextualization of a Restitution Claim
Dr. Agnes Peresztegi
Art Restitution Expert, Soffer Avocats, Paris, France
Jonathan Petropoulos, PhD
John V. Croul Professor of European History, Claremont McKenna College, Claremont, CA
Anna B. Rubin
Director, Holocaust Claims Processing Office, New York State Department of Financial Services, New York, NY
Anne Webber
Chair, Commission for Looted Art in Europe, London, UK
12:30 – 1:30
Lunch

1:30 – 2:45
The Terminology of Dispossession in Practice
Victoria Reed
Monica S. Sadler Curator for Provenance, Museum of Fine Arts, Boston, Boston, MA Defining Dispossession: Case Studies of Restitution Claims from the Museum of Fine Arts, Boston
Antonia Bartoli
Curator of Provenance Research, Yale Art Gallery, New Haven, CT
Conflicting Confiscations: The Kommando Paulsen, Mühlmann's Commission, and the
Expropriation of the Biblioteka Ordynacji Zamojskiej between 1939 and 1940
Olaf S. Ossmann
The Ossmann Group, Zurich, Switzerland
Confiscation; confiscation by transactions "contra bones mores"; Presumption of confiscation; Power of Avoidance; Restitution Law vs. Civil Law, the plea of "inadmissible exercise of the law"
Q&A
2:45 – 3:45
Guidelines, Unwritten and Written
John Coffey
Deputy Director for Research, the Jim and Betty Becher Curator of American and Modern Art, and Curator of Judaic Art, North Carolina Museum of Art, Raleigh, NC
Monica Dugot
International Director of Restitution, Christie's, New York, NY
Rebecca Murray
Assistant Counsel, The Metropolitan Museum of Art, New York, NY
Lucian Simmons
Vice Chairman and Worldwide Head of Sotheby's Restitution Department and Senior
Specialist, Impressionist and Modern Art Department, Sotheby's, New York, NY
3:45 – 4:00
Coffee Break
4:00 – 5:00
The Role of US Courts in Determining a Nazi Period Taking
William L. Charron
Partner, Pryor Cashman LLP, New York, NY
Lawrence M. Kaye
Partner, Herrick, Feinstein LLP, New York, NY
Nicholas M. O'Donnell
Partner, Sullivan & Worcester LLP, Boston, MA
Thaddeus J. Stauber
Partner, Nixon Peabody LLP, Los Angeles, CA
Wednesday, December 2, 2020
8:15 – 8:45
Check-in/Coffee
8:45 – 9:30
Welcome Back
Keynote
9:30 – 10:45
The Lexicon of Spoliation
Sebastian Finsterwalder
Department for Provenance Research, Central and Regional Library of Berlin, Berlin, Germany
"Category yellow: dubious!" Problematic attempts at classification from Germany
Dr. Imke Gielen
Attorney, von Trott zu Solz Lammek, Berlin, Germany
The expression Zwangsverkauf (or forced sale) and its misconception
Marc Masurovsky
Holocaust Art Restitution Project, Washington, D.C.
The Problem with History
Q&A
10:45 – 11:00
Coffee Break
11:00 – 1:00
Approaches of the European Restitution Commissions to Assessing Loss
His Honor Judge Tony Baumgartner
Deputy Chair, Spoliation Advisory Panel, London, UK
Jérôme Benezech
Director, Commission for the Compensation of Victims of Spoliations Resulting from the Anti- Semitic Legislation in Force During the Occupation (CIVS), Paris, France
Dr. Alfred Hammerstein Chair
Eric Idema Secretary
The Advisory Committee on the Assessment of Restitution Applications for Items of Cultural Value and the Second World War, The Hague, The Netherlands
Dr. Dr. h.c. Clemens Jabloner
Chairperson, Commission for Provenance Research, Federal Ministry for Arts, Culture, the Civil Service and Sport, Vienna, Austria
Prof. Wolf Tegethoff
Vice Chair, Advisory Commission on the Return of Cultural Property Seized as a Result of Nazi Persecution, Especially Jewish Property, Berlin, Germany
Q&A
1:00 – 2:00
Lunch
2:00 – 3:30
The Impact of Terminology on Restitution
Amelie Ebbinghaus
Provenance Research Team, Art Loss Register, London, UK
Unified definitions – "solution windows"? Can clear definitions of Nazi looting allow for
predefined ranges of just and fair solutions?
Tiffany Tonnellier
Attorney, Utopia Cabinet d'Avocats, Paris, France
The Lack of Unified Legal Terminology and How it Can Affect the Success of Restitution Claims
Prof. Dr. Matthias Weller
Mag.rer.publ., Institut für deutsches und internationales Zivilverfahrensrecht Mag. iur. Charis Hahne, M.A.
Wissenschaftliche Mitarbeiterin
Rheinische Friedrich-Wilhelms Universität Bonn, Bonn, Germany
The case for a Restatement of Restitution Rules for Nazi-Confiscated Art
Q&A
3:30 – 3:45
Coffee Break
3:45 – 4:45
Current Attempts and Ideas for the Standardization of Restitution Practices
Evelien Campfens
Former General Secretary of the Dutch Restitutions Committee for Holocaust related art claims 2002- 2016; PhD researcher at the Grotius Institute for International Legal Studies, Leiden University, Leiden, The Netherlands
Prof. Dr. Meike Hopp
Professor for Digital Provenance Research, Technische Universität Berlin; Chairwoman of the Arbeitskreis Provenienzforschung e.V., Berlin, Germany
Anna-Sabine Rieder
Legal and Institutional Affairs Officer, Legal Affairs Committee, European Parliament, Brussels, Belgium
Mag. Dr. Pia Maria Schölnberger
Administrative Director, Bureau of the Commission for Provenance Research, Vienna, Austria
David Zivie
Program Officer, Looted Art 1933-1945, Secrétariat Général du Ministère de la Culture et de la Communication, Paris, France
Reference:
CONF: Terms of Art (New York, 1-2 Dec 20). In: ArtHist.net, Mar 26, 2020 (accessed Apr 6, 2020), <https://arthist.net/archive/22905>.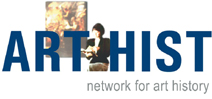 Contributor: Anna Rubin, NY DFS Holocaust Claims Processing Office
Contribution published: Mar 26, 2020
Add to Facebook