CFP: Giants and Dwarfs in Early Modern Europe
Deadline: May 30, 2020
"Giants and Dwarfs in Early Modern Europe: Real, Imagined, Metaphorical"
Volume edited by Robin O'Bryan and Felicia Else
Nourished by biblical accounts, classical precedents, and medieval traditions, the cultural interest in giants and dwarfs came of age in the early modern period. In the popular realm, the two were often to be found in carnivals, fairs, and religious festivals, the role of giants enacted by effigies or people wearing stilts. Dwarfs especially became important additions to the royal and princely courts, enlisted for amusement and prestige and featured in the ruler's pageantry and protocol. In art, dwarfs were ubiquitous motifs in painting and sculpture, with giants portrayed literally or expressed metaphorically in colossi or other "gigantified" works. Inspired by the Arthurian and Carolingian romances, chivalric spectacles were staged with dwarfs and giants, while burlesque poets and playwrights paid homage to the two in their mock-heroic poems and dramatic endeavors.

We seek essays for an edited volume dealing with any aspect of giants and/or dwarfs in early modern Europe. Topics might focus on their appearance in ephemeral entertainments; their exhibition in popular fairs and carnivals; as characters in legends, folkloric traditions, and dynastic histories; as leitmotifs in artistic and literary works; as embodiments of the period taste for the marvelous; and as manifestations of the Other.
Please send 200-250-word abstracts and/or address questions to Robin O'Bryan at RLOBRYANCOMCAST.NET by May 30, 2020.
Reference:
CFP: Giants and Dwarfs in Early Modern Europe. In: ArtHist.net, Feb 18, 2020 (accessed Jun 4, 2020), <https://arthist.net/archive/22668>.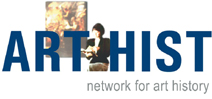 Contributor: Robin O'Bryan, Boiling Springs, PA 17007
Contribution published: Feb 18, 2020
Add to Facebook