Seminar on how to write articles for publication (New York, 22 Apr 20)
New York, Morgan Library & Museum 225 Madison Avenue, April 22, 2020
Deadline: Mar 2, 2020
Join the editorial board of MASTER DRAWINGS journal to learn strategies for translating your research into an article. A series of presentations will be followed by an interactive session in which participants will be divided into smaller groups to work closely with one of the journal's editors.
The seminar is open to 20 recent Ph.D. recipients and advanced graduate students in the history of art whose work focuses on drawings. The course takes place at The Morgan Library & Museum on Wednesday, April 22nd. The application deadline is March 2nd and should be submitted electronically with the subject header "Writing Seminar" to: administratormasterdrawings.org. Participants will be notified by April 1, 2020.
Please share this opportunity with any colleagues or students who may be interested. The seminar is made possible through the generous support of Baymeath Art Trust. For more information, or to fill out an online application, please visit https://masterdrawings.org/writing-seminar.
Reference:
ANN: Seminar on how to write articles for publication (New York, 22 Apr 20). In: ArtHist.net, Jan 23, 2020 (accessed Oct 31, 2020), <https://arthist.net/archive/22465>.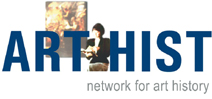 Contributor: Justine Hopkins
Contribution published: Jan 23, 2020
Add to Facebook