CFP: The Prospect of Improvement (Hagley, 8-9 Sep 20)
Hagley Hall, Worcester, England, September 8 - 09, 2020
Deadline: Feb 14, 2020
The Prospect of Improvement: A Bluestocking Landscape
A two-day conference at Hagley Hall, Worcestershire including a tour of the house and grounds supported by Elizabeth Montagu Correspondence Online [EMCO] and Paul Mellon Centre for Studies in British Art.
Our conference puts centre stage the patriotism and patronage of George Lyttelton first baron Lyttelton (1709-1773), a strangely shadowy figure yet a fascinating eminence grise behind the art and politics of his age. We will discuss the motivation behind his extensive remodelling of his grounds and the commissioning of local architect Sanderson Miller (1716-1780) in designing a new Hagley Hall. How can the ideas of other architects and landscape reformers from the midlands such as Sir Roger Newdigate (1719-1806), Sir Uvedale Price (1747-1829) and William Shenstone (1714-1763) be brought into dialogue with Miller's project?
As EMCO is editing the correspondence of Lord Lyttelton's friend and literary collaborator, critic Elizabeth Montagu (1718-1800), we will equally focus on eighteenth-century women's management of estates, commissioning of art and architecture and writing associating rural retirement with moral improvement.
Plenary speakers
Dr Stephen Bending (University of Southampton), author of Green Retreats. Women, gardens and eighteenth-century culture (2013)
Professor Markman Ellis (Queen Mary, University of London), author of The Coffee House: A Cultural History (2005)
Dr Joe Hawkins (Head of Landscape at Hagley)
Dr Steve Hindle (Huntington Library, CA), W.M. Keck Foundation Director of Research.
We invite delegates to participate in 3 panels on the following themes:
- Concepts of Reform and Improvement in Architecture and Rural Life
- Female Management of the Country Estate
- The Symbolism of the Garden in Eighteenth-century Art and Literature
We also welcome papers on:
- Whig Perceptions of the Country and the City
- Portraiture, representations of the Country House and Landscape Painting
- Domesticating the picturesque: creating the grotto, the wilderness and the waterfall
- Bluestocking Crafts and Collecting
- Botany, Gardening and Girls' Education
- Agricultural Reform and the Rural Poor
- The Lunar Society, Provincial Salons and Correspondence Networks
- The Politics of Patronage
- Philanthropy and the Religious Revival
Registration
Conference Registration with Accommodation: £130
Conference Registration: £70
Accommodation will be arranged by EMCO at a local hotel, and both registration fees include 2 lunches at the conference and the conference banquet.
Early career and unwaged researchers
We reach out especially to early career researchers by offering 6 bursaries funded by the Paul Mellon Centre for British Art to doctoral students and unwaged ECRs with promising proposals for papers relevant to the conference theme. Each bursary holder is invited to review 2 x panel sessions for a report on the conference to be published online on
http://www.elizabethmontagunetwork.co.uk/the-project/
Bursaries covering the conference fee and accommodation are available to 6 postgraduate students and unwaged early career researchers, who have papers accepted for presentation at the conference. 'Unwaged' scholars may be retired, unemployed or unable to access institutional support for conference attendance. They are invited to make a personal statement in support of their application.
Students' bursary application forms must be accompanied by a statement from a supervisor which is signed on university headed paper and accompanied by the university stamp.
The bursary award will be paid as a refund following attendance at the conference.
Special Issue
A selection of delegates will be invited to extend their papers into scholarly articles for a book-length special issue of the journal Eighteenth-century Life, to be edited by Professor Markman Ellis.
Please send proposals for papers (no longer than 350 words) and requests for bursary application forms by 14th February 2020 to Jack Orchard by email: j.t.g.orchardswansea.ac.uk or by post to:
Dr. Jack Orchard, Department of English Literature and Creative Writing, Swansea University, Singleton Park, Swansea, SA2 8PP.
Reference:
CFP: The Prospect of Improvement (Hagley, 8-9 Sep 20). In: ArtHist.net, Jan 16, 2020 (accessed Oct 27, 2020), <https://arthist.net/archive/22436>.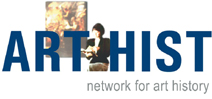 Contributor: Dr Jack Orchard
Contribution published: Jan 16, 2020
Add to Facebook