Vesper. Journal of Architecture, Arts & Theory - No. 1 Supervenice
We are glad to announce that "Supervenice" the first issue of Vesper. Journal of Architecture, Arts & Theory is now available. Vesper is a multidisciplinary and bilingual (Italian and English) scientific journal edited by Iuav University of Venice in the frame of the research infrastructure Ir.Ide – Integral Design Environment, in collaboration with Quodlibet publishing. Vesper revives the tradition of Italian journals on paper, by hosting a wide spectrum of narratives, welcoming different writings and styles, privileging the visual intelligence of design, of graphic expression, of images and contaminations between different languages.
EDITORIAL
Sara Marini
Supervenice
 
QUOTE
Manfredo Tafuri
Nella Tempesta
 
PROJECT:
Paul O Robinson
Site Castings: Entwinements in Palazzo Fortuny
 
Luigi Guzzardi
Scatturin's Home Studio by Carlo Scarpa: Encounters and Relationships in the Venice of the Nineteen-Fifties and Sixties
 
Paolo Ceccon
Beyond a Revealing Silence. Recondition of Scatturin's Home Studio by Carlo Scarpa
 
Robert Henke 
Venice Dust
 
Mario Piana
A 'Long-lasting' Restoration: the Palazzo dei Grimani in Santa Maria Formosa
 
TALES:
Andreas Philippopoulos-Mihalopoulos 
The Watern Constellations
 
Manuele Fior
Celestia
 
ESSAYS:
Nicola Emery
Walter Benjamin and the Aura of Venice
 
Gabriele Monti
Le Bal. The Violent Surface of the Venetian Parties
 
Fernando Quesada
The Superlabyrinth of the Community in Exile
 
Annalisa Sacchi
The Stage Curtain will Open on a Fire. Venice: from the Blaze of La Fenice to the Novel of Ashes
 
Serenella Iovino
Reading the Bodies of Venice. Journeys across the Lagoon's Storied Materialities
 
EXTRA:
Riccardo Miotto 
Turnstiles
 
TRANSLATION:
Giovanni Marras
Inverse Radicalism: the Void as a Value, Urban Studies as a Tool
 
Giuseppe Samonà (capogruppo), Costantino Dardi, Emilio Mattioni, Valeriano Pastor, Gianugo Polesello, Alberto Samonà, Luciano Semerani, Gigetta Tamaro, Egle Renata Trincanato 
Explanatory Report motto: NOVISSIME
 
JOURNEY:
Luca Trevisani
Costum Car Command. I.e. Not All Travels Are for Leisure
 
RING:
Supervoid+Friel
The Giardini of the Biennale di Venezia. Dialogue and Clashes between National and International Aspirations
 
TUTORIAL:
Fabrizio Antonelli
The Stones (of Venice) Tell Stories: How to Read Them
 
DICTIONARY:
Massimo Santanicchia 
Amphibious
 
Angela Vettese 
Biennial
 
Léa-Catherine Szacka
Crowd
 
Milovan Farronato 
Ultra
 
Lorenzo Calvelli 
Venetiae
 
Alessandra Pagliano 
Zootropio
 
 
All published contributions are submitted to a Double-Blind Peer Review process according with Anvur Legislation of journals rating in "not bibliometric" scientific fields, except for the sections Quote, Extra, Tale, Ring and Tutorial.
Reference:
TOC: Vesper. Journal of Architecture, Arts & Theory - No. 1 Supervenice. In: ArtHist.net, Jan 13, 2020 (accessed Jun 4, 2020), <https://arthist.net/archive/22380>.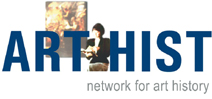 Contributor: Vesper Journal
Contribution published: Jan 13, 2020
Add to Facebook