The Art Museum in the Digital Age (Vienna, 9-10 Jan 20)
Blickle Kino im Belvedere 21, Arsenalstr. 1, 1030 Wien, 09. - 10.01.2020
Registration deadline: Dec 13, 2019
Das Kunstmuseum im digitalen Zeitalter – 2020
Nach der Konferenz Das Kunstmuseum im digitalen Zeitalter im Jahr 2019 organisiert das Belvedere Research Center erneut eine internationale Konferenz mit Fokus auf der digitalen Transformation in Kunstmuseen. Widmete sich die Konferenz 2019 schwerpunktmäßig der Gegebenheit des Digitalen sowie der Rollenhinterfragung von Museen im 21. Jahrhundert, rückt die Konferenz im Jänner 2020 die historische Genese des Digitalen im Museum von den analogen Vorläufern bis zur postdigitalen Ära in den Mittelpunkt der Debatte.
—-
Programm
Do, 09.01.2020
9:00 Registration
9:30 Begrüßung & Einführung / Welcome & Introduction
Christian Huemer, Johanna Aufreiter (Belvedere Wien)
Sektion 1: Museum ohne Mauern / Museum without Walls
Moderation: Markus Seidl (Fachhochschule St. Pölten)
10:00 From Networked Museums to Isolated Consumers
Trilce Navarrete (Erasmus University Rotterdam)
10:30 Museum Without Walls | Audience Without Borders | Art Without Frames
Irina D. Costache (California State University Channel Islands)
11:00 Kaffeepause / Coffee Break
11:30 Dis/Continuities and Digital (R)evolutions in the Participatory Museum
Chiara Zuanni (Universität Graz)
12:00 future.hybrid.experience. Postdigitale Konditionen, Virtuelle Erfahrungen, Hybride Räume
Eva Fischer (sound:frame, Wien)
12:30 Museum im digitalen Raum: Eine österreichische Bestandsaufnahme
Sabine Fauland (Museumsbund Österreich, Graz); Gunther Reisinger (NOUS Wissensmanagement, Wien)
13:00 Mittagspause / Lunch Break
Sektion 2: Konzepte des Partizipativen / Concepts of participation
Moderation: Miroslav Haľák (Belvedere, Wien)
14:30 Participation and Digital Development in the Contemporary Art Museum. Biennale, Guggenheim, Pinault and Further Venetian Examples after the Turn of the Millennium
Diego Mantoan (Università Ca' Foscari Venezia)
15:00 Extending the Museum: The Exhibition Visitor as a Cultural Producer
Giulia Cordin (Kunstuniversität Linz)
15:30 "Wie eine Reise rein ins Bild!". Rezeption und Wirkung der VR- Installation "Mit dem Mönch am Meer" in der Alten Nationalgalerie. Eine Untersuchung des Teilprojekts Visitor Journeys neu gedacht im Verbundprojekt museum4punkt0
Katharina Fendius; Josefine Otte (Staatliche Museen zu Berlin – Preußischer Kulturbesitz)
16:00 Art & Labs: Experiments in Art as Research
Lia Carreira (University of Southampton)
Keynote Lecture
17:00 Vom Musentempel zum postdigitalen Museum. Ein Labor für die nächste Gesellschaft
Holger Simon (Pausanio Akademie, Köln)
Fr, 10.01.2020
9:30 Registration
Sektion 3: Visualisierung digitaler Sammlungen / Visualising Digital Collections
Moderation: Johanna Aufreiter (Belvedere Wien)
10:00 Arrangements und Assoziationen: Sammlungsübergreifende Visualisierung musealer Bestände
Viktoria Brüggemann; Mark-Jan Bludau; Marian Dörk (Fachhochschule Potsdam)
10:30 Close-Up Cloud. Ikonografische Muster einer Sammlung in dynamischen Übersichten
Sarah Kreiseler (Leuphana Universität Lüneburg); Avila Vissirini (Fachhochschule Potsdam)
11:00 Tausend Postdigitale Plateaus. Zur Genese und Synthese distanter Blicke auf kulturelle Sammlungen
Florian Windhager; Eva Mayr (Donau-Universität Krems)
11:30 Kaffeepause / Coffee Break
12:00 Vom Binären zum Bipolaren. Instrumentalisierung der Extreme in der visuellen Kommunikation
Miroslav Haľák (Belvedere, Wien)
12:30 Die Modellierung der Ähnlichkeit. Neue Zugänge zu kunsthistorischen Bilddatenbanken
Stefanie Schneider (Ludwig-Maximilians-Universität München)
13:00 Mittagspause / Lunch Break
Sektion 4: Vernetzung digitaler Bestände /Linking Digital Collections
Moderation: Martin Engel (Universität Wien)
14:30 Das partizipative Bild. Digitale Sammlungen außerhalb der Kunstmuseen – Ein Plädoyer für die Digitale Kunstgeschichte und Open-GLAM
Sonja Gasser (Ludwig-Maximilians-Universität München)
15:00 Zwei Seiten einer Medaille – die Arbeit mit digitalen Bildbeständen. Am Beispiel des International Image Interoperability Framework
Ina Mertens (Abegg-Stiftung in Riggisberg, Bern)
15:30 'God Save the Artwork'. From Artefacts to Linked Data: Copyright to Reconsider?
Giulia Dore (Università di Trento)
Podiumsdiskussion / Panel Discussion
Moderation: Christian Huemer (Belvedere Wien)
16:30 Sarah Kenderdine (École polytechnique fédérale de Lausanne)
Arthur K. Wheelock (National Gallery of Art in Washington, DC)
Anmeldung (Ticket) bis 13. Dezember 2019 unter:
www.belvedere.at/das-kunstmuseum-im-digitalen-zeitalter-2020
Die Teilnahme an der Konferenz ist kostenlos.
Bei Rückfragen wenden Sie sich bitte an: j.aufreiterbelvedere.at
Konferenzkomitee:
Johanna Aufreiter, Miroslav Haľák, Christian Huemer (Österreichische Galerie Belvedere, Wien), Holger Simon (Pausanio Akademie, Köln), Anne Helmreich (Getty Research Institute, Los Angeles)
Konferenzpartner: ICOM; Museumsbund Österreich
Reference:
CONF: The Art Museum in the Digital Age (Vienna, 9-10 Jan 20). In: ArtHist.net, Nov 30, 2019 (accessed Feb 24, 2020), <https://arthist.net/archive/22203>.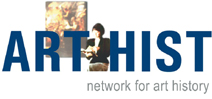 Contributor: Dr. Johanna Aufreiter, Belvedere, Research Center
Contribution published: Nov 30, 2019
Add to Facebook