CFP: ESPACE art actuel, no. 125: Dictatures
Montréal (Canada), December 1 - 20, 2019
Deadline: Dec 20, 2019
ESPACE art actuel, no. 125 (MAI/MAY 2020): Dictatures/Dictatorship
[English version below]
D'emblée l'idée de dictature évoque un régime politique. Même si l'étymologie du mot dictatura renvoie déjà, dans la Rome antique, au pouvoir absolu, oppressif, tyrannique, dans sa version moderne, la dictature s'érige parallèlement aux régimes démocratiques qui reposent sur la volonté des citoyens et le libre exercice de leur pouvoir : celui d'élire le gouvernement de son choix. Dans ce contexte, un dictateur aurait beau demander au peuple de se prononcer sur sa gouvernance, celui-ci est contraint d'élire les représentants d'un seul parti. Ainsi, contrairement à la démocratie, la dictature s'impose grâce à la volonté d'un seul ou d'un groupe restreint d'individus. Avec le soutient des forces de l'ordre (police et armée), elle ordonne, la plupart du temps par la menace ou la violence, sa manière de gouverner les affaires de l'État, que ce soit en matière de justice, d'économie ou d'organisation sociale. Toutefois, même politiquement, la notion de dictature ne se contente pas de cette seule vision autoritaire du pouvoir. En souhaitant renverser l'injustice causée par les privilèges de classes, Karl Marx envisageait la dictature du prolétariat comme un passage obligé afin de parvenir à un monde commun plus juste et plus équitable. D'autres, de nos jours, devant l'urgence de stopper radicalement le réchauffement climatique, se demandent s'il ne faudrait pas en arriver à un écologisme imposé, seul en mesure de remédier au laxisme des régimes démocratiques incapables d'accélérer le processus au détriment de nos libertés de consommateurs. Autrement dit, la dictature sous forme de gouvernance répond à différentes idéologies exigeant soit l'ordre ou l'équité, mais ne peut-elle pas aussi s'exercer de façon plus subtile au sein même de la logique démocratique ?
Dans nos sociétés consuméristes, certaines valeurs s'imposent par l'intermédiaire de la publicité ou « l'art de vivre ». Des modèles de beauté, de style de vie, se propagent à travers des images véhiculées dans les médias. Cette dictature de la beauté, de la réussite et de la performance est souvent reflétée par la mise en valeur des biens de consommation. Suivant cette logique socioéconomique, chacun est l'autre et personne n'est soi-même. Dans le domaine artistique, considéré par plusieurs comme un lieu de liberté et d'originalité, on tente tant bien que mal de résister à ce mode d'être au quotidien, à cette « dictature du on » dirait Martin Heidegger. Mais est-ce si simple ? Comme l'explique Dominique Bourg, le néolibéralisme impose depuis des décennies sa puissance économique au-delà de notre souveraineté politique (cf. Le marché contre l'humanité, PUF, 2019). La politique comme lieu de décision renie sa souveraineté au profit des instances économiques, voire technologiques, qui commandent comment agir, comment penser. Dès lors, la dictature au sein de nos sociétés modernes n'a rien à voir avec un régime qui s'exerce sous le contrôle d'un seul tyran. Bien au contraire, sa tyrannie se démarque subtilement à travers divers réseaux sociaux et plateformes publicitaires, lesquels formatent nos comportements, par exemple à travers des algorithmes qui nous suggèrent des produits ou des activités. Comme phénomène social basé sur l'emprise de l'autre sur soi, cette dictature du marché s'avance masquée. Et que dire des valeurs qui imprègnent discrètement nos jugements ? Que dire du « on » lorsqu'il se fait moralisateur, lorsqu'au nom du politicaly correct il impose une censure, sinon l'autocensure ? Transposés dans le domaine de l'art et de l'esthétique, que peuvent suggérer ces enjeux d'ordres éthique et politique ?
Certes, plusieurs artistes sont contraints, encore de nos jours, selon certains contextes sociopolitiques difficiles, à devoir résister de différentes façons au pouvoir. C'est qu'à prime abord, art contemporain et dictature ne font pas bon ménage. En effet, considérée comme un espace de liberté, l'expression artistique semble propice à critiquer les formes plurielles de la dictature. Ce dossier de la revue ESPACE veut en explorer quelques-unes, dont celles qui s'immiscent dans nos sociétés d'informations. À travers les pratiques artistiques actuelles, il souhaite dévoiler des aspects de la dictature qui peuvent être affiliés à diverses stratégies notamment mises en place dans l'espace médiatique. La dictature du marché affecte depuis longtemps nos aspirations à la liberté de choix. Pensons à l'autorité du marché de l'art qui dicte ses valeurs dans un contexte spéculatif précis, à quoi il faut ajouter celle des effets de mode esthétiques qui varient au fil du temps et d'une région du monde à l'autre. Par ailleurs, comme en témoignent de nombreuses pratiques actuelles, l'idée de dictature au sein de nos régimes démocratiques ne va pas sans les dispositifs de surveillance qui se déploient au nom de la sécurité. C'est aussi en ce sens que les formes de dictatures de notre économie de marché modulent nos choix et normalisent nos désirs. Elles s'imposent comme la volonté du « même », ordonnant une vision unifiée du réel, laquelle étouffe le champ des possibles.
Si vous souhaitez participer à ce dossier, nous vous invitons, dans un premier temps, à contacter la direction de la revue par courriel avant le 20 décembre 2019 à l'adresse alpare [] espaceartactuel [.] com afin de présenter sommairement votre proposition. Très rapidement, nous vous informerons si votre proposition est retenue. Votre texte, version complète, ne devrait pas dépasser les 2000 mots, notes incluses, et nous sera remis pour le 20 janvier 2020. Le cachet est de 65 $ par feuillet de 250 mots.
—-
[English version]
Right away the idea of dictatorship conjures up a political system. Even though the etymology of the word dictatura already refers to the absolute, oppressive, tyrannical power in ancient Rome, in its modern version, a dictatorship is set up in a way parallel to democratic systems that are based on the wishes of the citizens, who freely exercise their power to elect the government of their choice. In this context, a dictator might well ask the people to decide on its governance, but they are forced to elect representatives from a single party. Thus, unlike a democracy, the dictatorship is imposed through the will of a single person or small group of people. With the support of law enforcement – police and army – order is kept, usually through intimidation or violence, to govern the country's affairs, whether in matters of justice, economy or social organization. However, even politically, the notion of dictatorship cannot make do with this single authoritarian vision of power. In wishing to reverse the injustices that class privileges cause, Karl Marx viewed a dictatorship of the proletariat as a necessary change in order to achieve a more just and equitable common world. Others, today, faced with the urgency of radically halting global warming, are wondering if we have not arrived at the stage of imposed environmentalism, the only way to remedy the laxity of democratic systems incapable of speeding up the process to the detriment of our freedom as consumers. In other words, the dictatorship as a form of governance responds to different ideologies requiring either order or equity, but can it not also be used in a more subtle way within the democratic logic?
In our consumerist societies, certain values are imposed through marketing or "way of life." Models of beauty and of lifestyle circulate in images conveyed through the media. This dictatorship of beauty, success and performance is often enhanced, highlighting consumer goods. According to this socio-economic logic, everyone is the other, no one is themselves. In the field of art, which many consider to be a place of freedom and originality, we endeavour to resist this mode of being in everyday life, this "dictatorship of the we" as Martin Heidegger would say. But is it that simple? As Dominique Bourg explains, for decades neoliberalism has been imposing its economic power beyond our political sovereignty (cf. Le marché contre l'humanité, PUF, 2019). Politics as a decision-making place has renounced its sovereignty in favour of the economy and technology that now control how we act, how we think. Therefore, the dictatorship within our contemporary societies has nothing to do with a system that is controlled by a single tyrant. Quite the contrary, the tyranny appears subtly through various social networks and marketing platforms, which shape our behaviour, for example, through algorithms that suggest products and activities to us. As a social phenomenon based on the other influencing the self, this dictatorship of the market is masked. And what about the values that discreetly permeate our judgments? What is to be said about the "we" when it becomes moralistic, when being politically correct imposes censorship, if not self-censoring? Transposed to the field of art and aesthetics, what might these ethical and political issues suggest?
Admittedly, still today and according to certain difficult socio-political conditions, many artists are constrained and must resist various kinds of power. This is because, from the outset, contemporary art and dictatorship do not sit well together. Indeed, art, considered a space for freedom of expression, seems to be a favourable place to criticize the many forms of dictatorship. In the feature essays for this issue of ESPACE magazine, we would like to explore some of them, such as those that interfere with our information systems. Looking at today's artistic practices, we want to examine the various aspects of dictatorship that can be linked to diverse strategies that are implemented in the media, in particular. For a long time, the dictatorship of the market has affected our aspirations for freedom of choice. Think of the art market's authority, which dictates its values in a precise speculative context, to which must be added the aesthetic trends that vary over time and from one place to another in the world. Elsewhere, as numerous contemporary practices indicate, the idea of dictatorship within our democratic systems includes surveillance mechanisms that are set up as security. It is also in this sense that forms of dictatorships in our market economy shape our choices and normalize our desires. This is set out as a wish to be the "same," organizing a unified vision of reality, which stifles the field of possibilities.
If you wish to submit an article, we invite you, as a first step, to email the editor of the magazine André-Louis Paré before December 20, 2019 at alpare [] espaceartactuel [.] com to present a summary of your proposal, including the art practices you wish to cover. We will inform you promptly if your proposal is pre-selected. Your completed text should not exceed 2000 words, footnotes included and will be submitted to the editorial board. If accepted, an honorarium of $65 per page (250 words) will be paid upon publication. The deadline for the final version of the text is January 20, 2020.
Reference:
CFP: ESPACE art actuel, no. 125: Dictatures. In: ArtHist.net, Nov 29, 2019 (accessed Feb 24, 2020), <https://arthist.net/archive/22197>.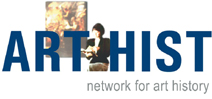 Contributor: André-Louis Paré
Contribution published: Nov 29, 2019
Add to Facebook