Burlington Contemporary, Issue 2
The second issue of Burlington Contemporary, the free-access academic Journal, is now live, supporting the best new research in contemporary art.

Petra Bauer and SCOT-PEP's Workers!: renewing the aesthetics and politics of 1970s feminism
by Victoria Horne
Between species: animal-human collaboration in contemporary art
by Chad Elias
Keith Kennedy's group photography and the therapeutic gaze of Jo Spence and Rosy Martin
by George Vasey
The aesthetics of labour: beauty and politics in Adrian Paci's 'The Column'
by Sarah Messerschmidt
Cut-outs and 'silent companions': theatricality and satire in Lubaina Himid's 'A Fashionable Marriage'
by Mora J. Beauchamp-Byrd
Reference:
TOC: Burlington Contemporary, Issue 2. In: ArtHist.net, Nov 28, 2019 (accessed Feb 24, 2020), <https://arthist.net/archive/22187>.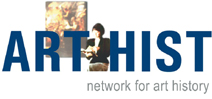 Contributor: Martha Barratt
Contribution published: Nov 28, 2019
Add to Facebook