Mitteilungen des Kunsthistorischen Institutes in Florenz, LXI (2019), Heft 2
Mitteilungen des Kunsthistorischen Institutes in Florenz
LXI (2019), Heft 2


Aufsätze – Saggi
Anna Rosa Calderoni Masetti
Prede belliche dai paesi dell'Islam nelle fonti pisane dell'XI e XII secolo (pp. 146–167)
Giacomo Guazzini
A New Cycle by Giotto for the Scrovegni: The Chapel of Saint Catherine in the Basilica of Sant'Antonio in Padua (pp. 168–202)
Emanuele Lugli
The Hair is Full of Snares. Botticelli's and Boccaccio's Wayward Erotic Gaze (pp. 202–233)
Marsha Libina
Divine Visions: Image-Making and Imagination in Pictures of Saint Luke Painting the Virgin (pp. 234–263)


Miszellen – Appunti
Francesco Borghero
Il Polittico di Santa Reparata di Bernardo Daddi: fonti notarili inedite sulla committenza e la datazione dell'opera (pp. 264–271)


The Mitteilungen can be ordered either by subscription or in individual numbers from Centro Di (silviacentrodi.it).
Members of the Verein zur Förderung des Kunsthistorischen Instituts in Florenz (Max-Planck-Institut) e. V. receive the journal free of charge.
BECOME A MEMBER
https://bit.ly/2roY8s0


FURTHER INFORMATION
Web: https://www.khi.fi.it
Facebook: https://www.facebook.com/khiflorenz
Twitter: https://twitter.com/khiflorenz
Vimeo: https://vimeo.com/khiflorenz
Reference:
TOC: Mitteilungen des Kunsthistorischen Institutes in Florenz, LXI (2019), Heft 2. In: ArtHist.net, Nov 27, 2019 (accessed May 30, 2020), <https://arthist.net/archive/22175>.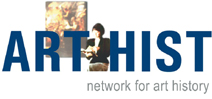 Contributor: Kunsthistorisches Institut in Florenz – Max-Planck-Institut
Contribution published: Nov 27, 2019
Add to Facebook