CFP: Oxford Art Journal Essay Prize 2019
Deadline: Dec 1, 2019
The Oxford Art Journal Essay Prize for Early Career Researchers is now open for submissions until 1st December 2019.
The annual Essay Prize seeks to further enhance Oxford Art Journal's international reputation for publishing innovative scholarship, and can be on any topic relevant to art history. Submissions are encouraged from British and international doctoral students, as well as early career researchers who are within five years of gaining their PhD.
The winner will receive:
- Publication of the winning essay in Oxford Art Journal
- £500 worth of Oxford University Press books
- A year's free subscription to Oxford Art Journal
Find out more by visiting our website: https://academic.oup.com/oaj/pages/essay_prize
Reference:
CFP: Oxford Art Journal Essay Prize 2019. In: ArtHist.net, Sep 9, 2019 (accessed Jun 4, 2020), <https://arthist.net/archive/21479>.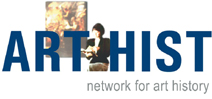 Contributor: Helena Nicholson
Contribution published: Sep 9, 2019
Add to Facebook