Curating Prints (London, 27 Apr -1 May 20)
London and vicinity, April 27 - May 1, 2020
Deadline: Sep 20, 2019
Print Quarterly invites applications for a program dedicated to prints connoisseurship and curatorial practice, spanning from printmaking techniques to innovative strategies of display and public engagement in a museum context. The program will take place over four days in London and its vicinity. Most sessions will be held in museum print rooms, but insights into commercial print publishing, current printmaking and the primary and secondary art market will also be provided. The program will be led by the Editor of Print Quarterly with the contribution of international senior experts in the field.
The program is tailored to early and mid-career curators with responsibility for prints and works on paper seeking professional development. Applications from advanced graduate students pursuing a thesis on a print-related topic and scholars involved with print curating will also be considered.
Travel, accommodation and meal expenses will be covered by the program.
The program is supported by THE GETTY FOUNDATION, as part of The Paper Project: Prints and Drawings Curatorship in the 21st Century.
For how to apply please visit printquarterly.com
Questions about the program may be directed to curatingprintquarterly.co.uk.
Reference:
ANN: Curating Prints (London, 27 Apr -1 May 20). In: ArtHist.net, Jul 10, 2019 (accessed Sep 30, 2020), <https://arthist.net/archive/21295>.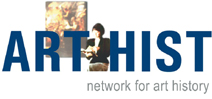 Contributor: Rhoda Eitel-Porter, Print Quarterly
Contribution published: Jul 10, 2019
Add to Facebook