Perspective: Kristian Zahrtmann (1843-1917)
Now online: Five articles on the seminal painter Kristian Zahrtmann (1843–1917) in a queer perspective.
"Kristian Zahrtmann - Queer, Art and Passion" edited by Rasmus Kjærboe, published by Perspective, the peer reviewed, Open Access journal at SMK, the National Gallery of Denmark.
Danish artist Kristian Zahrtmann taught hundreds of important artists from the Nordic countries, was a co-founder of Den frie Udstilling (The Free Exhibition) in Copenhagen and found success with his contemporary take on history painting as a genre. But today it is his persistent and courageous work as a queer artist that makes Zahrtmann an important and pioneering figure in international art history.
TABLE OF CONTENTS:
Rasmus Kjærboe (Aarhus University): Life, work and home-stead: A queer portrait of Kristian Zahrtmann
Michael Hatt (University of Warwick): Zahrtmann's Symposium: Ethics, History and Desire
Patrik Steorn (Thielska Galleriet, Stockholm): Naked men, gazes and desire. Kristian Zahrtmann from a Nordic perspective
Rikke Zinck Jensen (The Hirschsprung Collection): Alternative Female Roles in the History Paintings of Kristian Zahrtmann
Morten Steen Hansen (Novo Nordic Foundation Research Fellow): Kristian Zahrtmann's Late History Paintings: The Artistic Persona of an Invert in Turn-of-the-Century Denmark (1995)
Reference:
TOC: Perspective: Kristian Zahrtmann (1843-1917). In: ArtHist.net, Jul 8, 2019 (accessed Jun 1, 2020), <https://arthist.net/archive/21254>.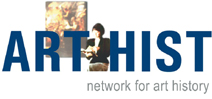 Contributor: Rasmus Kjærboe, Copenhagen University, Dept. of Art History
Contribution published: Jul 8, 2019
Add to Facebook