CFP: Art & Struggle (Toronto, 8-9 Mar 12)
OCAD University, Toronto, March 8 - 09, 2012
Deadline: Dec 2, 2011
CALL FOR PAPERS
Inaugural Graduate Student Symposium and Art Exhibition
Theme: Art & Struggle
Presented by the Contemporary Art, Design and New Media Art Histories
Master's Program at OCAD University, Toronto
The term "struggle" contains both liberating and oppressive
connotations. The resulting tension has long been considered an
inherent aspect of art production. Struggle manifests in various forms,
whether political, cultural, economic, or personal. While the
"struggling artist" has been a problematic art historical trope, this
symposium seeks to revisit the issue of struggle in an unromanticized,
contemporary vein. We invite participants to submit proposals that
explore existing and emerging conceptions of struggle within the visual
arts from an interdisciplinary range of perspectives, such as art
history, visual culture, cultural studies, and art and design practice.
Topics for discussion could include, but are not limited to:
- Art and politics
- Art and social change
- Activist art in the global context
- Censorship
- Agonism and the public sphere
- Artists in the neo-liberal economy
- Ethics in art
- Revolutions in style, media, technology
- Conflicts of interest in historiography/criticism
- Competitiveness and the art market
- Inclusivity for those with mental or physical impairment
We welcome submissions from graduate students in all fields and
disciplines.Selected participants will be notified by January 9, 2012,
and full papers due March 1, 2012. Symposium presentations will be 20
minutes in length.
For more information, visit: www.ocad.ca/gradstudies
Please submit a CV and 250-word abstract by December 2, 2011 to Caoimhe
Morgan-Feir at: artandstrugglegmail.com
Reference:
CFP: Art & Struggle (Toronto, 8-9 Mar 12). In: ArtHist.net, Oct 24, 2011 (accessed Nov 26, 2020), <https://arthist.net/archive/2116>.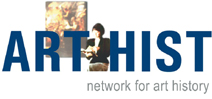 Contributor: Christine
Contribution published: Oct 24, 2011
Add to Facebook